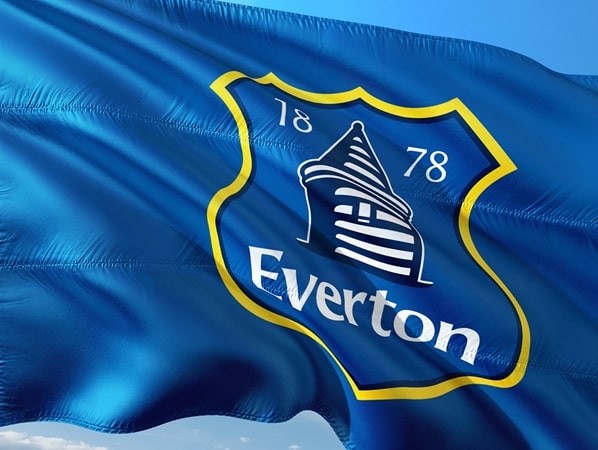 Has Iwobi Found His Form At Everton?
Alex Iwboi has been in brilliant form playing in midfield for Everton F.C. so far this season in the current 2022/23 Premier League season. He was recognised for his amazing performances by being nominated for September's Premier League Player of the Month, which Marcus Rashford ended up winning.
Other players who were also in the running for the player of the month last month were Manchester City's Kevin De Bruyne, Tottenham's Pierre-Emile Hojbjerg, Bournemouth's Philip Billing and Jacob Ramsey O Aston Villa..
How has Alex Iwboi found his form
According to the Nigerian international himself, Iwobi has been putting in maximum effort on the training ground to impress Everton manager Frank Lampard. His hard work hasn't gone unnoticed, and he has been getting more minutes than ever. Not only has his performance at the training ground improved, but also on the pitch too.
He had a relatively poor performance while playing for his country, the Super Eagles, at the 2021 AFCON (the African Cup of Nations) tournament in Cameroon. He also failed to make an impression on any of the Everton managers since he switched allegiance from Arsenal, arriving at Everton in August 2019. Since his arrival, he has started just a handful of games, and until recently, he hasn't won much respect from Everton's loyal fan base.
However, he has managed to turn all this around by working harder than ever before to ensure he doesn't miss out on a starting 11 position. His solid work ethic is clearly paying off, and he is now one of the best midfielders in the Premier League that any club would love to have playing for them.
Everton's current form and results
Everton lost their first game of the current 2022/23 campaign 0-1 at home to Chelsea. In their next game, they lost 1-2 away to Aston Villa before going on to draw 1-1 at home to Nottingham Forest in their next outing. Their next Premier League outing occurred on August 27th, which they drew 1-1 at home to Brentford, and their next game away to Leeds United saw the same 1-1 result. They held a goalless draw at home to Liverpool on September 3rd before their next game away to Arsenal was postponed. Due to the passing of Queen Elizabeth II, all Premier League games were postponed.
Everton had to wait for their first win of the season until September 18th, when they beat West Ham 1-0 at home. They won their second game on Saturday, October 1st, beating Southampton 2-1 away. In their upcoming games, they face Manchester United at home on Sunday, October 9th, and then they are at home again on October 22nd, hosting Crystal Palace. Their next game is against Fulham away on October 29th and then at home to Leicester City on November 5th.
Everton are currently 11th in the league, having played 8, won 2, drawn 4, and lost 4. They've scored 7 and let in 7, which gives them a 0 goal difference and a total of 10 points (the same as Brentford and arch-rivals Liverpool). If you live in Ghana and fancy placing a wager on Everton or any other Premier League team, one of the best places you can turn to for the latest reasonable odds is 10Bet Africa. Also, if you're looking for an online casino in Ghana, 10Bet has it all under one roof.
What kind of odds do Everton have of winning the 2022/23 Premier League?
If you were to place a bet right now on Everton winning the Premier League at many of today's most trusted online gambling sites, you would be looking at average prices of around +100,000 in American/Moneyline odds. In UK fractional odds, this works out to 1,000/1, and in European decimal odds, it works out to 1,001.00). In comparison, Manchester City, the current favourites to win the Premier League, are odds-on favourites to win, priced at -385 (which is 1/4 or 1.26). In other words, putting your money on Everton to win the prem is not a good bet unless you're an Everton fan, perhaps.
A more realistic wager would be to place a bet on Everton to finish in the top 10 at the end of the season. This particular market is more reasonably priced at around +250 (5/2, or 3.50). If you are going to place a wager on Alex Iwobi, Everton, or any other sports betting market, always remember to gamble responsibly and never chase your losses. Remember to set deposit limits, where possible, and never spend more than you can afford.