Celebrity Gossip
Janet Jackson Turns Muslim: Set To Convert To Islam After Wedding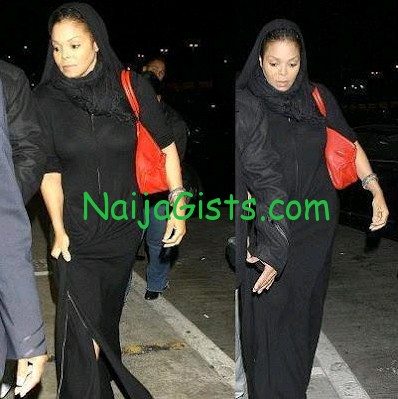 Janet Jackson In Hijab
Oct 4, 2012 – Janet Jackson Turns Muslim: Set To Convert To Islam After Wedding
American Pop star, Janet Jackson might convert to Islam before her wedding in 2013 to please her Muslim boyfriend. naijagists.com
Presently, Janet Jackson is dating an Arab Billionaire, Wissam Al Mana.
The couple started dating back in 2010 and sources claim they're madly in love.
According to a source, Janet Jackson might convert to Islam before her wedding in 2013 to please Wissam Al Mana.
After dumping her ex-boyfriend, Jermaine Dupri for impregnating a stripper, she finally found true love in Al Mana.
The 46-year-old singer is running out of options.