Abia State News
Lassa Fever Kills FMC Umuahia Abia Female Resident Doctor At Irua Specialist In Esan Edo State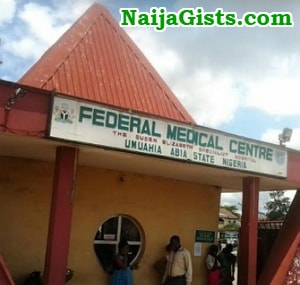 FMC Umuahia Resident Pediatrician Doctor Ndukwu Chizaram Killed By Lassa Fever Days After Treating Infected Baby
A female resident doctor in the pediatrics department of the Federal Medical Center FMC Umuahia Abia state has died barely a month after she started working at the public hospital.
The doctor identified as Ndukwu Chizaram reportedly died at Irua Specialist Hospital in Esan Central Edo state over the weekend.
According to colleagues, Chizaram had earlier attended to an 11-month old baby who had Lassa fever and on the 29th of she fell sick and was admitted to a Private ward at FMC Umuahia between March 29 and 30 from where she was rushed to Irua Specialist Hospital were she died on Saturday.
ISH response team has been deployed to FMC Umuahia for risk stratification and contact tracing and risk stratification.