Abuja News
Photos: Lebanese Businessman Caught With 1Billion Naira At Abuja Airport On His Way To Lebanon Confesses
Photos: Abbas Lakis Lebanese Businessman Caught Taking Close To N1Billion Naira From Abuja To Lebanon Confesses
Pictured above is the Lebanese businessman caught by the EFCC today on board an Egypt Airline taking him from Kano to Lebanon enroute Abuja.
He was arrested at the Nnamdi Azikiwe International Airport in Abuja for refusing to declare the money before departing Nigeria.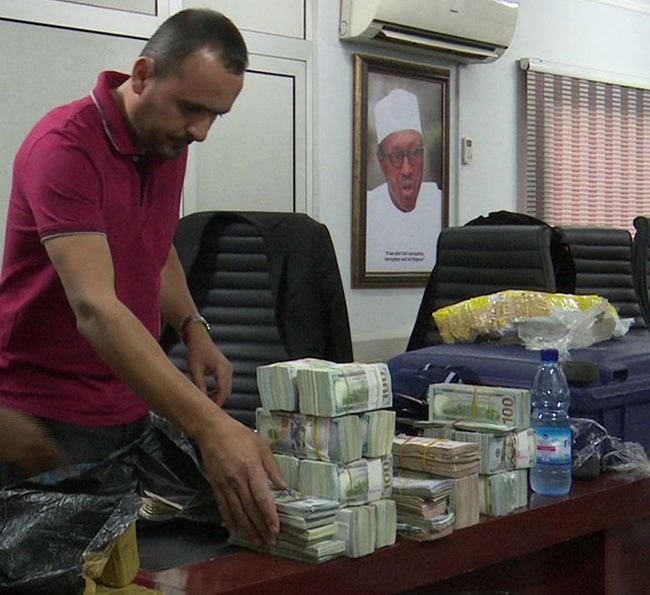 During investigation, Abbas said he got the money from his supermarket business profit and was taking it to his country to invest.
The EFCC is still conducting an investigation as at the time of this report.
He is facing money laundering charges.
Indians, Chinese and Lebanese people are the top earners in the Nigeria's business sector.
Most of these businessmen are making money they can't make in their country in Nigeria.
It is projected that in the next 10 years, younger Nigerians will find it hard to venture into the business world because of the presence of these top earners.
It is highly recommended that The Corporate Affairs Commission of Nigeria regulate this sector to protect the interest of Nigerian citizens.