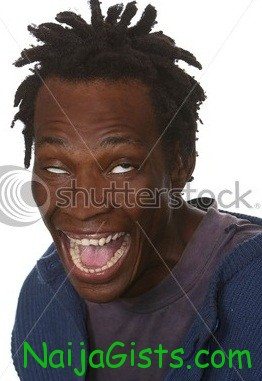 Mad man
March 6, 2012 – Madness Hits Murtala Muhammed International Airport, Lagos
A mad man recently storms the tarmac of Murtala Muhammed International Aiport, Lagos .
He demanded to be allowed to board an Europe bound flight
How the man beat security agencies into the airport was not known. A loud and rampant continuous noise of "I want to go to Europe; give me my European visa; take me to Europe now now now' filled the air".ye i need visa … (Scream) I need Visa ooo, Visa, Where is my Visa..
The man was later whisked away by a combined team of the airport's security agents and detained at a police station within the airport complex.
FAAN through its spokesperson, Mr. Akin Olukunle confirmed the incident saying everything was under control and that the arrested man has been handed over to the Police (MMIA division) for further investigations.