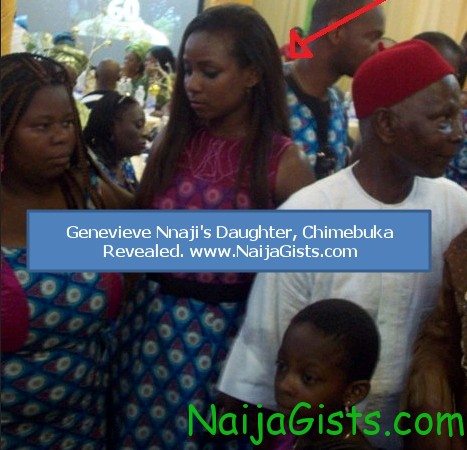 May 14, 2012 – Meet Genevieve Nnaji's Daughter, Chimebuka
Genevieve Nnaji's teenage daughter Chimebuka was recently spotted alongside family members during a private 60th birthday celebration party for Genevieve Nnaji's mother, Benedatte Nnaji.
Chimebuka was spotted wearing the same celebration wear with Genny.
Genny has done a very good job of protecting her daughter from the press.