Crime News
Meth Drug Production Factory Found In Trans Ekulu Enugu, Operators Arrested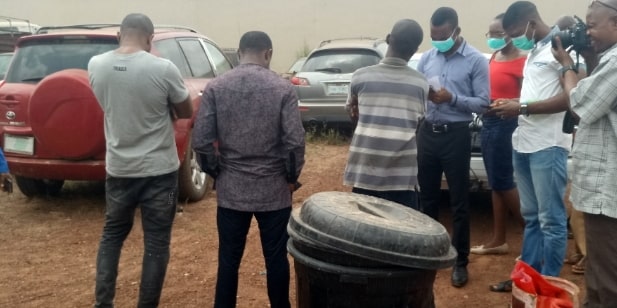 Meth Drug Production Factory Found In Trans Ekulu Enugu, Operators Arrested
The Enugu State Command of the National Drug Law Enforcement Agency (NDLEA) has uncovered an illicit drug factory manufacturing substances suspected to be methamphetamine.

State Commander Adeyemi Adeofe, who paraded three suspects after addressing newsmen at the Agency's headquarters, disclosed that two of them were arrested with 100kg of ephedrine last Saturday.

He said that it was in the course of investigation that they unravelled the clandestine laboratory at Zion Avenue, Trans-Ekulu, Enugu, on Sunday.