Crime News
Momo Challenge Is A Suicide Game – Experts Warn After 2 Deaths In Colombia & Near Death Experience In UK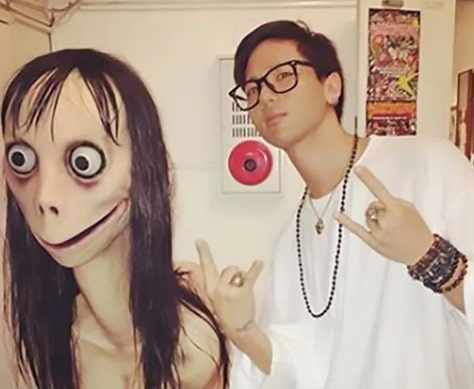 Momo Challenge Is A Suicide Game – Experts Warn After 2 Deaths In Colombia & Near Death Experience In UK
A UK based mother is now warning all parents to watch out for  the viral "Momo Challenge" that recently surfaced on the social media.
For those new to this end time trend, Momo Challenge is game played via YouTube, Facebook and Whatsapp.
It encourages players especially young kids to harm themselves.
The main character of the game is a scary looking creature with big bug-like eyes and dark hair.
A mother based in Edinburgh said her 8-year-old son is now living in constant fear since the scary avatar of the game's main character popped up on YouTube while watching other videos.
The momo character reportedly told him to go to the kitchen drawer and take a knife to kill himself.
The same character is responsible for the deaths of a 16-year-old boy and 12-year-old girl who killed themselves in Colombia in 2018.
The character was created by Link Factory, a Japanese special effects firm.
The original intention of the creator was not to use the creepy character to scare kids, sadly, some faceless elements are using it to induce suicide.
All parents should keep a good eye on their kids activities online.
Prevention they say is better than cure.
Follow NaijaGists.com on Facebook and Twitter.