Crime News
Parkland Florida School Shooter Nikolas Cruz Blames Male Demonic Evil Voice Inside His Head For Mass Killings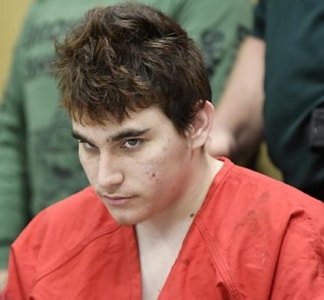 Parkland Florida School Shooter Nikolas Cruz Blames Male Demonic Evil Voice Inside His Head For Mass Killings Of 14 Students & 2 School Workers
The troubled young man who killed 14 students and 3 school employees in Parkland Florida back in February is now blaming demonic forces operating inside his head for the mass killings.
Nikolas Cruz who stormed his former school Marjory Stoneman Douglas School in Florida on the Black Wednesday shot 14 students at close range and 3 workers at the school before escaping.
In the transcript of his interview which was released today, Cruz blamedan evil voice inside his head for the criminal act.
Pointing to his head, Cruz told Detective John Curcio that a male voice inside which he called "the evil side" encouraged him to burn,kill and destroy anything.
Cruz added that he was in constant battle with "the voice".
He further told the detective that the voice told him to kill himself in the interrogation room.
Before going ahead with the mass shooting, Cruz recorded his plans on phone.
According to ABC News, prosecutors have ignored the evil voice claim, saying they will seek death penalty for the mass shooter who was indicted on 17 counts of murder.
Florida Attorney's office said the video of the interrogation will be released tomorrow.