Crime News
Photos: NAF Special Forces From Kaduna Deployed To Zamfara To Combat Fulani Herdmen & Bandits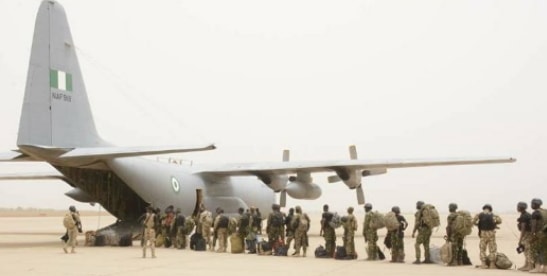 After recent attacks that claimed the lives of many innocent people in Zamfara, Special NAF Commandos trained in asymmetric warfare have been airlifted from Kaduna to a recently established Quick Response center in Gusau, Zamfara state.
According to Air Vice Marshal Kaita, the Special Forces would be deployed to remote areas in Zamfara to engage in Internal Security operations.
See the gallant Air Force men departing Kaduna in the NAF C-130 Hercules aircraft today.