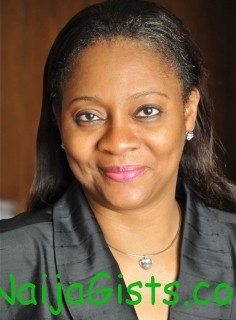 SEC Director General
March 15, 2012 – Ridiculous! This Woman Spends N850,000 On Food In A Day
To those who do not know her, her name is Arunma Oteh, she is the Director General of SEC (Security Exchange Commission) in Nigeria.
We learnt the big madam spent N850,000 (not 850 naira o) on food in a day.
Arunma Oteh allegedly spent 8 months in Transcorp Hilton Hotel in Abuja which cost a whopping 30 Million Naira.
She's currently undergoing probe by the House Committee.
In a country where millions are going hungry and even dying everyday.
Haba! these people are heartless. This is one of the most ridiculous case ever.
God go purnish you and all others enjoying our national cake without remembering the poor masses.