March 4, 2012 –  See Chika Ike Without Make up
According to my granny, if you want to know the beauty of a woman, look at her first before she put on her makeup.
Few days ago, the sexy Nollywood actress, Chika Ike posted these pictures on her twitter page.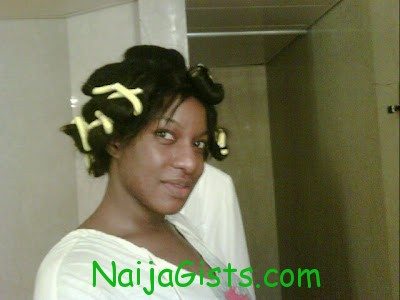 It looks like she just woke, and she isn't putting on any make up.
Here is what her twitter status states:
    "My friend dared me to put up this early mornin pix wit no makeup..Ify uve eaten more than u can chew"
What do you think about her without make up??