Political News
Shehu Shagari Pictured Days Before Death With Doctors Without Borders Worker
Shehu Shagari Pictured Days Before Death With Doctors Without Borders Worker
See photo of ex-President Shagari days before his death.
A staff of Doctors Without Border, Ibrahim Ashafura took to the social media today to share his last photo with the late President.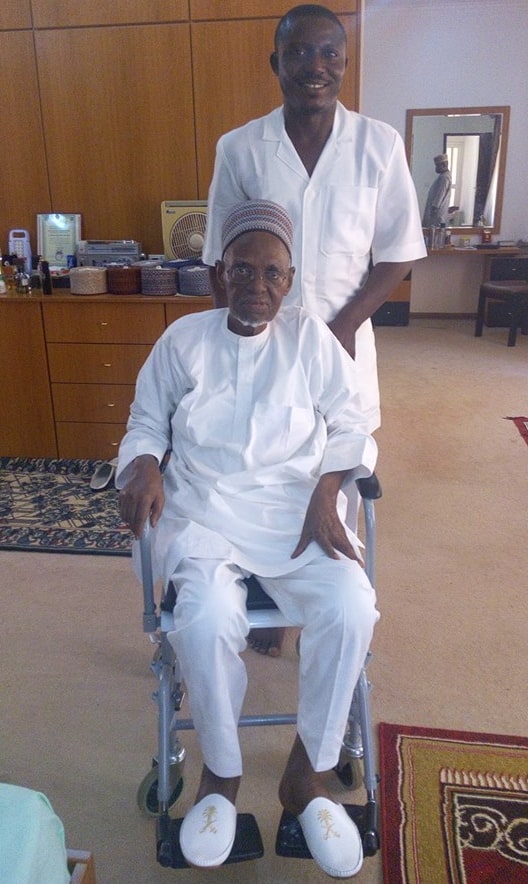 According to Ashafura, he was scheduled to cater to the then ailing ex president before death took him on Friday the 28th of December 2018 at the age of 93.