Sport News
Top 10 Richest Nigerian Footballers In The World And Their Net Worth: List Of Highest Paid Nigerian Footballers
Top 10 Richest Nigerian Footballers 2018 And Their Net Worth
List Of Highest Paid Nigerian Footballers In The World & Their Assets
Nigeria is blessed with highly talented football players, who ply their respective trades in various countries across the world. Many of them have decided to represent the Nigerian national team. However, a good number of them have chosen to represent other countries. We take a look at the top 10 richest footballers, who are of Nigerian descent.
1) John Obi Mikel
After spending about ten years in London, with Chelsea Football club, the Super Eagles captain sits comfortably at the top of our chart. He was earning about £4 million per year at Chelsea before moving to China in 2015.
The 32-year old currently plies his trade in China, where he earns in the region of $180,000 per week. He also has endorsement deals with the likes of Nike, Amstel Malt and so on. He also owns mansions in London and in Nigeria.
The net worth of John Obi Mikel is estimated in the region of $50million (18 billion Naira).
2) Obafemi Martins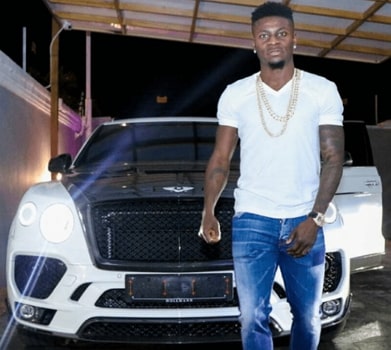 Obafemi Martins, fondly called Obagoal by his admirers, is known for his power and pace. He has played for several top teams across Europe including  Italian giant, Inter Milan and English Premier League team, Newcastle FC. While at Newcastle, Obagoal was one of the highest paid players; earning in the region of £80,000 per week.
He currently plays in the United States's MLS, where he earns in the region of $65,000 per week. Unlike, Mikel, Obafemi shows off his wealth a lot. He owns a good number of expensive cars, mansions and accessories. In fact, anytime he's in Nigeria, top Nigerian home-based celebrities flock around him, partying/clubbing.
Obafemi Martins' net worth is estimated to be in the region of $40million (14 billion Naira).
 3) David Alaba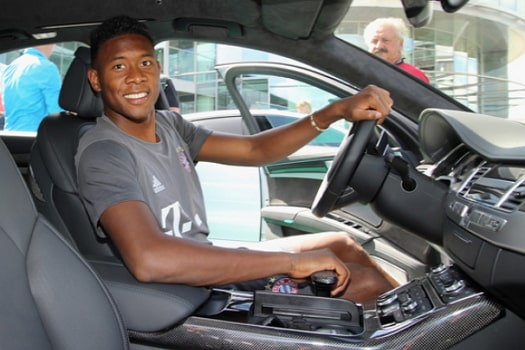 David Alaba has achieved a lot, as a young footballer. He currently plays for German giant, Bayern Munich, where he's been for virtually all his career so far. He plays at the left-back position, and he is widely regarded as one of the best players in his position.
The 25-year old was, at a time, turned down by the Nigerian Football Federation, when he offered to represent Nigeria at the age-grade level (under 17). He now represents his country of birth, Austria and has went on to become one of their top players.
Furthermore, Alaba has a good number of lucrative sponsorship deals with several famous brands, including Adidas. He is estimated to be worth in the region of $22million (8 billion. Naira).
4) Victor Moses
The Nigerian star, who recently retired from international duties, shortly after the 2018 world cup, is one of the richest Nigerian footballers. He plies his trade for Chelsea Football Club in London and he was one of the most important players under the former coach, Antonio Conte.
Victor Moses has been plying his trade in the Premier League for close to 10 years now. He has featured for Wigan Athletic, West Ham, Liverpool and Chelsea.
Moses currently earns between £3million to £4million per year at Chelsea FC. His net worth has  been estimated to be around $21million (7.6 billion Naira).
5) Ahmed Musa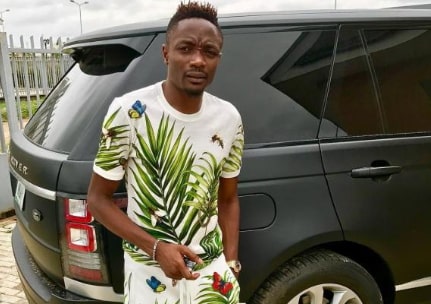 The Nigerian star player at the recently concluded world cup in Russia, Ahmed Musa conveniently earns his spot on our list of top 10 richest Nigerian footballers in the world.
The best of Musa's career was with CSKA Moscow in Russia. However, while he wasn't as successful in the EPL with Leicester, he earns significantly higher. He was being paid in the region of $60,000 per week during his time at Leicester.
He recently moved to the Saudi Arabia, where he's expected to earn around $20million in the next four years.
At just 25, Ahmed Musa is already worth around $20million (7.3 billion Naira).
6) Emmanuel Emenike
The ex-forward of the Nigerian Super Eagles is comfortably one of the richest active footballers around. He's had stints with the Turkish giant, Fenerbache and EPL club, West Ham.
Emenike is estimated to be worth $19million (7 billion Naira).
7) Odion Ighalo
You are probably yet to forgive him for his inglorious miss against Argentina at the 2018 World Cup. However, his bank accounts holds no grudge against him.
According to recent reports, Ighalo is one of the highest paid players in the Chinese League. His pay is multiple folds of what he was earning at Watford in England.
Ighalo has an estimated net worth of $16million (6 billion Naira).
8) Yakubu Aiyegbeni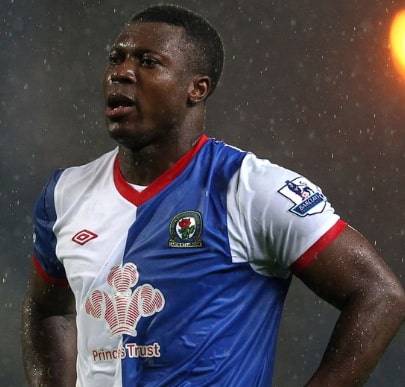 Although he's yet to secure a new team after he was released from his contract by Reading (an English second division team), he hasn't officially retired as a footballer.
Yakubu holds the record for the Nigerian player with the highest number of goals in the EPL. He scored over a 100 goals for the teams he represented in the EPL.
He's estimated to be worth in the region of $13million (5 billion Naira).
9) Dele Alli
Alli is an English national team player, who is of Nigerian descent. He has a Nigerian father and an English mother. Alli plies his trade in the EPL, where he plays for Tottenham Hotspur in North London.
He recently signed a new contract, worth about £5million per year. Dele Alli also has sponsorship deals with Adidas among other brands. His deal with Adidas is worth in the region of £1.6million per year.
Alli has an estimated net worth of $10million (4 billion Naira). This figure is projected to have doubled in the next 3-5years.
10) Vincent Enyeama
Last on our rich list, is the ex-goal tender of the Nigerian Super Eagles, Vincent Enyeama. He was released from his contract by Lille (a French Ligue 1 team) in August, 2018. He is currently without a club.
Enyeama has enjoyed a fairly successful career, with stints in Israel and France.
He has an estimated net worth of $9million (3.5 billion Naira).