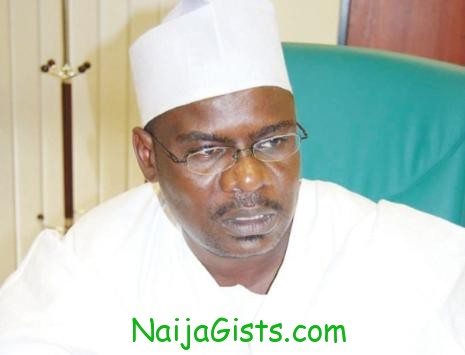 Mohammed Ali Ndume
Nov 22, 2011 – Top Boko Haram Sponsor,Ali Ndume Arrested in Borno State
Naijagists.com shared a news with you about the arrest of a Boko Haram suspect, Ali Sanda Konduga who revealed that their sponsors are top Nigerian politicians. According to further revelation, Ali Sanda named a top Borno state politician, Senator Mohammed Ali Ndume as Boko Haram's top financier. naijagists.com
As a result of further investigation, Senator Mohammed Ali Ndume has been arrested by The State Security Services, SSS for allegedly sponsoring / financing the fundamental islamic terrorist group named Boko Haram.
A top SSS Official on a condition of anonymity, confirmed the arrest and said the senator would soon face trial."He is presently being detained in SSS custody, pending his arraignment in court," he said. "Based on the confession of some Boko Haram suspects in custody, we have interrogated Ndume and he has made a statement accordingly. We are going to charge him to court on Tuesday (today) with some of the suspects in our custody." naijagists.com
List of Top Boko Haram Sponsors / Financiers in Nigeria
According to the suspect, Ali Sanda Konduga below are the names and positions of top Boko Haram Sponsors in Nigeria
Mohammed Ali Ndume – Senator
Ali Modu Sheriff  – Former Governor of Borno State
Late Saidu Pindar  – former Ambassador to Sao Tome and Principe
Stay in touch with naijagists.com as this story develops.