Celebrity Gossip
Alicia Keys Pregnant With Second Child; See Her Sexy Baby Bump (Photo)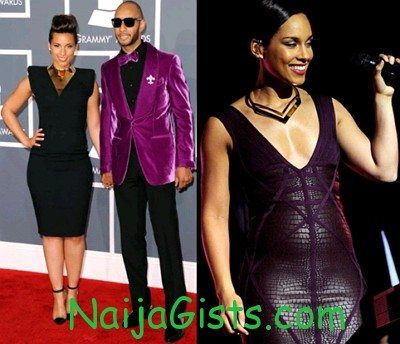 Feb 9, 2013 – Alicia Keys Pregnant With Second Child; See Her Sexy Baby Bump (Photo)
Beautiful R & B singer Alicia Keys was spotted on Thursday Feb 7, 2013 at the pre-grammy event that took place in Los Angeles with a beautiful baby bump.
According to sources in the know, the sexy mother of one plans to make a surprise announcement of her pregnancy at the 55th Annual Grammy Awards in Hollywood district of LA, California on Sunday.
Music producer Swizz Beatz (pictured above) is the father of her unborn baby.