Cross River State News
Pastor's Wife Gives Birth To Baby Boy 15 Years After Marriage In Calabar Cross River..Photos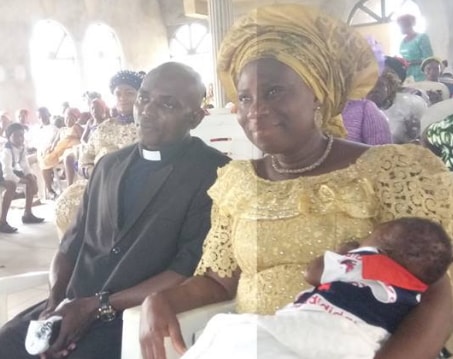 A woman who recently gave birth to a baby boy after 15 years of marriage today dedicated the child at a Pentecostal church in the capital city of Cross River state.
According to the junior brother of the joyful mother, she was barren for 15 years after her marriage before God opened her womb.
Here is Mfon Abel Ekene's awesome testimony and photos from the baby dedication service
The look on the grandma though….