Naija Gossip
Champions League Matches Prediction: Gambler Wins N44 Million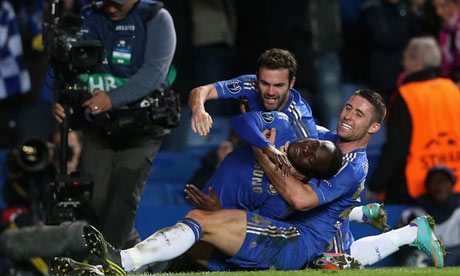 Nov 9, 2012 – Champions League Matches Prediction: Gambler Wins N44 Million
A lucky punter scooped £190,000 from an £11 bet on four Champions League games played on Wednesday night.
Dan Field placed a Yankee bet on Manchester United to beat Braga 3-1, Benfica to beat Spartak Moscow 2-0, Chelsea to beat Shaktar 3-2 and Valencia to win 4-2 against BATE Borisov.
Amazingly, all four bets came in and he won a total of £189,597.50.
Writing on Twitter on Thursday, the lucky punter, who is in his 20s, said: 'Hasn't sunk in yet. £11 bet returning £189,000 doesn't happen too often.'
He then joked with pals on Twitter, telling them: '(I'll) treat my mates to a £5 curry and a pint prob – expecting change from a 20 note.' (Source:DailyMailUk)
Even former Wales international and BBC pundit Robbie Savage congratulated Dan on his win, tweeting: 'Wow mate – unbelievable bet, well done.'