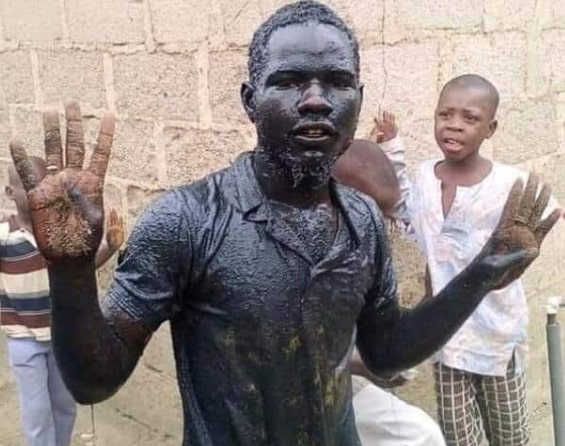 Hausa Man Bathes In Muddy Gutter For 10 Minutes To Celebrate Buhari Victory
A Bauchi resident has finally fulfilled his bizarre promise to Buhari.
According to online report, the young man pictured above vowed to bathe in gutter if Buhari win his re-election bid.
True to his words, he took to the streets of Bauchi yesterday where he plunged into a muddy gutter for some minutes and came out displaying Buhari's signature 4 4 hand sign.
This photo has since gone viral.
Follow NaijaGists.com on Facebook and Twitter.