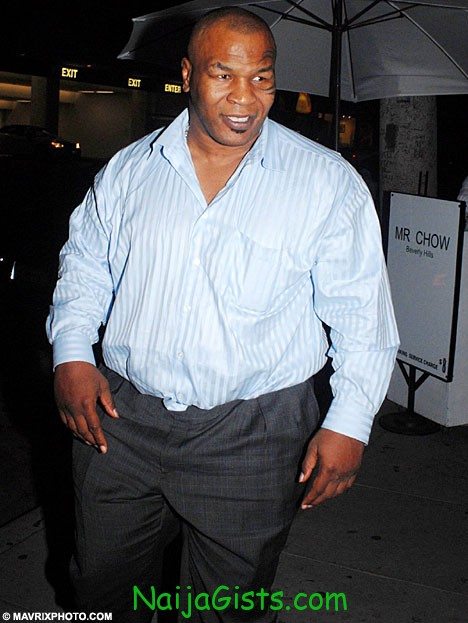 Jan 5, 2012 – Intruder Breaks Into Mike Tyson's Hotel Room
A dumb intruder almost tip-toed into his death when he broke into the LA hotel room of Former World Boxing Champion, Mike Tyson, while he was sleeping on New Year's eve.
The burglar was said to have fled before the ex-boxer could come to terms with what is happening. According to TMZ, "Tyson was sleeping like a baby when all of a sudden; he awoke to rustling sounds and saw a flashlight.
But by the time Iron Mike realized what was happening, the intruder had already run out of the room".
The former boxing champion lodged at the hotel with his family after attending Stevie Wonder's New Year's Eve concert.
Could you imagine how Tyson would have handled him if he was caught?
Did anyone say bite his ears off? C'mon Mike has changed!