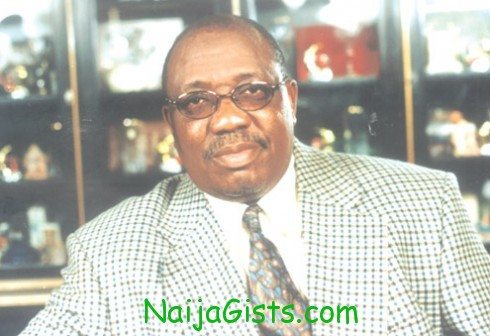 Late Sikiru Ayinde Barrister
Dec 16, 2011 – Kollington, Pasuma,Top Music Stars Remember Barrister
Just one year after the death of Nigerian Fuji star, Alhaji Sikiru Ayinde Ololade Balogun, a.k.a. Sikiru Ayinde Barrister, top fuji stars namely Alhaji Kollington Ayinla a.k.a. Kebe Nkwara; Wasiu Alabi Pasuma, Sule Adio Atawewe and others have paid glowing tributes to the memory of the man they described as the creator of Fuji music. naijagists.com
In separate interviews with P.M.NEWS, Kollington said he missed the man he referred to as his friend despite their differences. "There is nobody to throw banters at. I am the only one left behind as the father of fuji musicians, though Wasiu Ayinde Marshal is supportive, but I still miss Sikiru," he stated.
The likes of Sule Alao Malaika, Sule Adio Atawewe and other top marketers like the CEO Ademola Records, Ademola Abegunde, Alhaji Dauda Babalola of Babs Music and others, said Barrister's death left a big vacuum in Fuji music, adding that it will be difficult to have another musician with so much influence on the genre of music like the deceased.
But the Scopido exponent, Aare Shina Akanni differs, saying though Barrister is gone, fuji music is alive.
Akani said: "Barrister endorsed me during his life time as the man with the golden voice like himself. So his shoes fit me and I will continue to keep the flag flying."
In his own tribute, Pasuma said: "Though Alhaji Agba is gone, saying that a vacuum is created by his death will mean that we are not professionals. When Fela died, people said Afrobeat music is dead, but see what Femi, Seun and others are doing. So, if we keep on working and playing good music, Barrister will be happy in his grave."