Crime News
Drunk Man Kills Uncle For Beating Him Up To Stop Him From Drinking "Suck And Die" Alcoholic Drink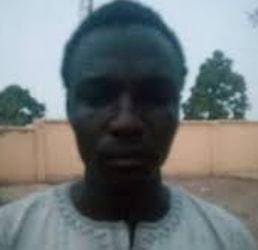 Dodo Baraje, a 25-year-old arrested by the Niger State Police Command has confessed that he killed his uncle after he advised him against drinking local alcohol.
Baraje who lives in Shirumbu village in Maraga Local Government Area of the state said he shot his uncle in annoyance because he beat him up in order to stop him from drinking the local made alcohol called suck and die.
The suspect said his 50 years old uncle explained to him that the alcohol would mar his future, hence the reason for the correction.
The father of four said;
"Out of annoyance I ran into the house picked a gun and shot him. I never knew that he will die. He was only correcting me so that I will be a better person in the society my family will be proud of, I am finished.
"I don't know how I am going to explain this to my family, especially to my wife who loved my late uncle so much. In fact I was under the influence of alcohol ordinarily I wouldn't have killed my uncle who took care of me.
"I have never quarreled with with my uncle before, honestly I don't know what came over me, may Allah forgive me. I now realised what I have done to my life, I am a fool" .
The Command Public Relations Officer, Muhammad Abubakar said the security operatives recovered one single barrel gun from him adding that the case would be charged to court soon.
[NAN]