Bayelsa State News
Near Fatal Accident: 6 Unhurt As Ford Ranger Somersaulted 10 Times In Bayelsa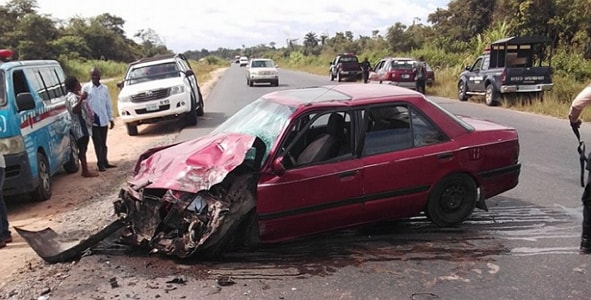 Miracle: No Causalities Recorded As Ford Ranger Somersaulted 10 Times In Bayelsa
Occupants of a vehicle with #KHL 382CL escaped a near fatal accident at Zarama area of Bayelsa state over the weekend.
According to reports, the Ford Ranger vehicle somersaulted over 10 times after an head on collision with a taxi.
But as God will have it, no death was recorded as all the 6 victims of the vehicle including a pregnant woman came out unhurt.