Political News
Omoyele Sowore Calls For Resolution, Says Worst Government Is Coming In 2019 If Buhari Or Atiku Takes Over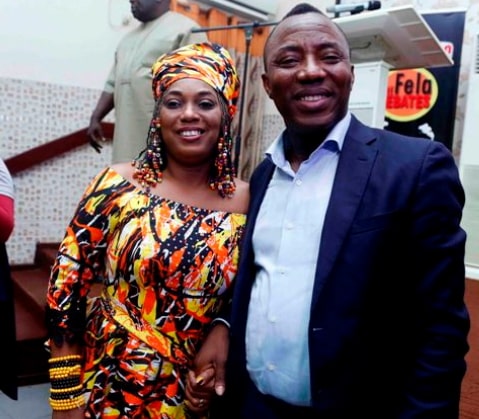 Omoyele Sowore Calls For Resolution, Says Old Politicians Will Never Hand Over Power To The Younger Generation
"The Worst Government Is Coming Next Year If Buhari Or Atiku Comes Into Power" – Sowore
Stakeholders who gathered at this year's Symposium in honour of the late Afro-beat king, Fela Anikulapo-Kuti have agitated for a generational shift of power from the old to the new in 2019.

Speaking at the event, Omoyele Sowore said Fela was in charge of his destiny when he was alive, saying that Nigerians did not always celebrate her own people who had contributed immensely to the development of the nation, adding that the stoppage of history in schools had made the children not to know that people like Buhari, Atiku Abubakar and a host of others were not worthy leaders and should not be voted into power in 2019.
Sowore said he wished the presidential candidate of the Social Democratic Party, SDP, Donald Duke was around, as he was one of the people who canvassed for Abacha to stay longer in power, adding that "but we fought to drive Abacha and Babangida out of power. We are praising criminals, we have moved from the international thief, thief that Fela sang in his song to becoming global thief.
"The solution to our problem is revolution. If any of you think these old people will hand over power to the young generation, we are deceiving ourselves," he said, lamenting that lots of young people had also missed the mark.
"That is why each time you find a Buhari, you will find a Yahaya Bello. This government is a progression; the last government is always better. The worst government is coming next year if Atiku or Buhari comes into power. It is untrue that there are no young people who can take the nation to the next level. We must have young people to confront these monsters," he said.