Celebrity Gossip
Pastor Creflo Dollar Arrested, Jailed For Allegedly Assaulting Daughter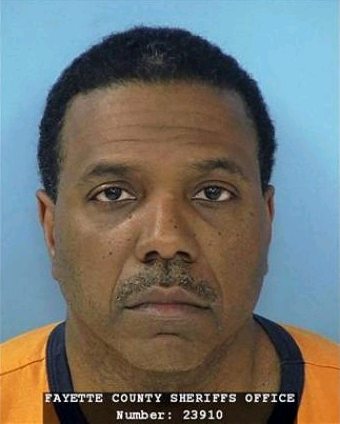 Pastor Creflo Dollar @ Sheriffs Office
June 9, 2012 – Pastor Creflo Dollar Arrested, Jailed For Allegedly Assaulting Daughter

Popular motivational preacher and the senior pastor of World Changers Church which is based in Atlanta, Georgia, Pastor Creflo Dollar has been arrested. naijagists.com
He was arrested and jailed for allegedly beating his stubborn 15-year old daughter after a heated argument on Friday June 8th, 2012.
Video: Pastor Creflo Dollar Arrested & Jailed
httpv://www.youtube.com/watch?v=BSgVNJClYT8
We learnt Pastor Creflo had a serious argument with his daughter on going to a party before the assault.
After the argument, he got physical with her leaving her with minor injuries.
According to sources, Fayette County Sheriff's Office investigator Brent Rowan says deputies responded to a call of domestic violence at the home around 1 a.m. Friday.
Dollar was promptly arrested and put in jail for few hours before he was released on a $5,000 bond. He faces misdemeanor charges of simple battery and cruelty to children.
Pastor Creflo Dollar Released From Jail
httpv://www.youtube.com/watch?v=kUd-sk7nYrI
Make that girl come to Naija for 2 days ONLY, we go teach her the lesson of her life.
Pastor Creflo abeg pack your load commot from that place come to Naija.
It only takes 2 months to train them!
Father arrested for disciplining his child ?
Chei! this America is something else o.