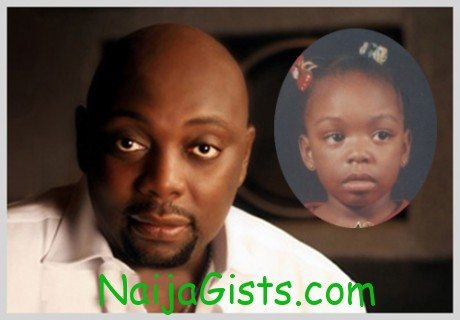 Amara Obiefuna claims the child is Segun Arinze's daughter
March 26, 2012 – Segun Arinze Impregnated & Abandoned Me – Woman Alleges
A woman by the name of Amara Obiefuna in her late 20's has alleged that Nollywood Actor Segun Arinze impregnates and abandons her. naijagists.com
Amara states the married father of two is a 'very mean person'. She claims 'he switched off the phone he gave me after our first meeting and I've also met him where we discussed the issue of the pregnancy'.
Amara claims they met for 'one night stand' in Calabar in year 2002, and the product of the liason 10 years back is what is now the bone of contention.
Segun Arinze Responds To Call
The product of that liaison ten years ago is However, when called for comments and a chance to ascertain the validity or otherwise of the claims, the ebullient actor, apparently finding the issue distasteful, shut the question down
'Please, please, please… Abeg, eh? Over and out', he said, before abruptly ending the call.
In the absence of a DNA test, it remains to be seen how this one will pan out for the actor, who is, at the moment, in the midst of an ongoing controversy in the actors' guild elections.
By the way that child is Segun Arinze's look alike (just an observation)
Stay in touch with NaijaGists.com for update on this developing story