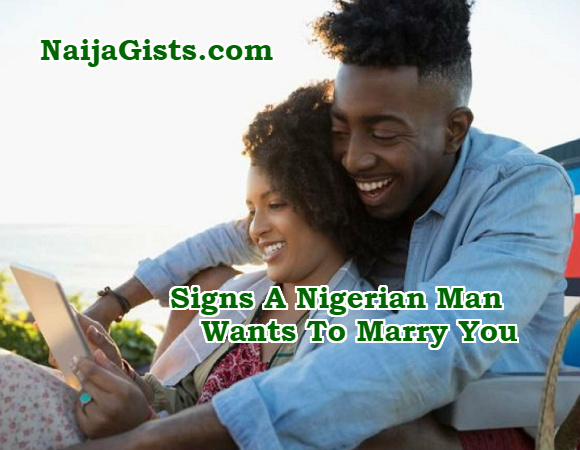 Signs A Nigerian Guy Loves You And Wants to Marry You
Common Questions To Ask A Nigerian Man Who Proposed To You
Today, the world is evolving across all facets – technologically, culturally, environmentally and more significantly, socially. The changes in social thoughts over the years have seen a significant upturn in romantic views. As such, it takes an astute observation to determine if someone likes you or he/she is just wasting your time.
This article brings you inferred and obvious signs that show a Nigerian guy loves you and wants to marry you.
Signs a Nigerian Guy Wants to Marry You
As a lady, if you are smart enough, you'll notice glaring signs if a guy wants to marry you. However, most Nigerian ladies are superficial and can hardly see deep within a man.
For explicity, we'll take a look at some of these signs. If you see some or all of these signs, you can eagerly anticipate his proposal.
Note: The signs outlined here-in are exclusive to Nigerian men (or by extension, African men).
He introduces you to his friends & family:
If a guy willingly introduces you to people in his close circle, you might just be the lucky cherry.
He shares his future plans with you:
My dear, this is a big indicator! A Nigerian guy who shares his future ambitions with you obviously sees you as part of his future.
No guy will divulge such vital information about his life to a side-chick or a "pass-time babe".
He is willing to meet your family:
No man will want to meet your family, except he's in for a commitment. So ladies, watch out for it!
He discusses marriage-related issues with you:
The so-called "players" generally tend to avoid such discussions or at best, pretend. However, a guy that genuinely discusses marriage with you obviously has plans to make you his wife, sooner or later.
He proposes:
While the aforementioned signs might be ordinary conjectures, clouded by uncertainties, a proposal would clear any doubt.
A guy that proposes to you is undoubtedly willing (and ready) to marry you.
Signs a Nigerian Man Loves You
Action, they say, speaks louder than voice, and it is a known fact that utterances can be kept in check, unlike action/behaviour. Hence, to know if someone truly loves you, observe his actions/behaviour towards you and give little credence to the words that come out of his mouth.
In this regard, we have outlined some signs that show your man truly loves you.
His friends respect you and treat you right:
Any guy with basic "playing" skill can easily maneuvre his way (with pretense) into a lady's heart. However, you can validate his behaviour towards you by observing his friends.
If his friends like and respect you, you are obviously the main chick (or the only "chick", as the case may be). That is a fact!
He is not always demanding for sex:
Side-chicks are kept basically for sexual relief. As such, a guy that loves you would treat you better than he would treat a "sex toy".
He's always there whenever you need him:
As the saying goes, "no one is really busy; if it matters, they'll make time for it". Hence, if your guy always makes time for you, especially out of a busy schedule, you might just be his "queen charming".
He's concerned about, not only your well-being, but also your career progress:
When a guy loves you, he cares about your wellbeing, as well as your career progress. He contributes time and effort to ensure you achieve your goals.
He is jealous when he sees you with another man:
"Love is blind", at least to some extent. A guy in love would either be overtly possessive or covertly possessive (for those with better control). Either way, a guy that loves you would definitely show some form of jealousy.
How to Know if a Nigerian Man is Married
Men could be very deceptive if they want to. And if a man wants to hide his marital status from a prospective "prey", it often takes little effort.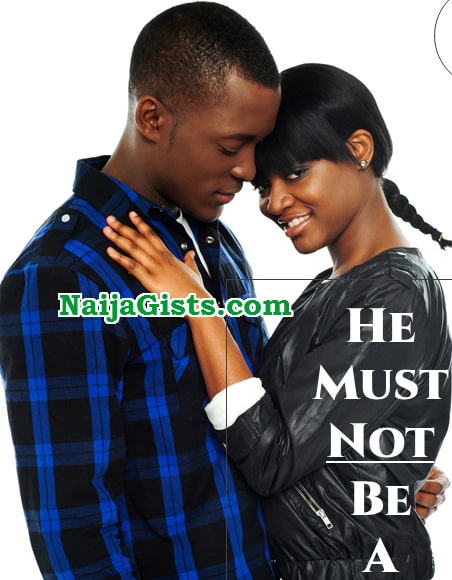 Nevertheless, some men are careless or just carefree, to the point that they don't care about what you think. In this case, you can watch out for the following signs:
Does he wear a wedding or an engagement ring? If yes, don't bother with him; he is obviously married.
Is his ring finger sore or do you notice a ring-shaped mark on his finger? If yes, move on.
If he's middle aged (35 to 50), that is a big red flag.
If he always wants to hook up at hangout spots (hotels, bars and the likes), he's probably married.
If he only picks your call or calls you during working hours (when he's away from home), he is probably married.
Note: Nigerian men are highly smart, to the point that they can even use these signs to their advantage, in catching a "prey".
Questions to Ask a Nigerian Man
If your man proposes to you and you accept the proposal, you might want to ask certain questions, to ascertain his readiness/willingness to spend the rest of his life with you.
Although, these questions could take several dimensions and they could be exhaustive, some of them are essential and need to be asked.
These questions include:
What is your genotype and blood group?
When last did you go for HIV test? What is your status?
Picture me in ten years time; who do you see?
How many kids do you think we should have?
What do you think of my family? My dad? My mum? My siblings?
It should, however, be noted that these questions are subjective, depending on the level of understanding and the nature of your relationship. More often than not, most of these questions would have came up during courtship.
 How to Please a Nigerian Man in Bed
Most times, all a Nigerian man (or any man) needs is some energy. Succinctly put, every man wants a lady to show commitment and vigour in bed, and not just lay down like a log of wood.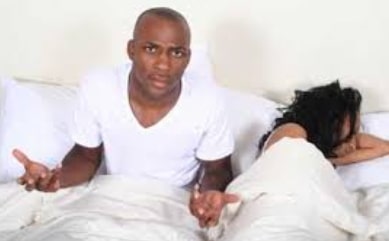 A sense of energy from both parties would obviously spark better enjoyment and improve sexual satisfaction.
How to Attract a Nigerian Man
There are different cadres of men, with respect to taste in women. As the saying goes – "one man's meat is another man's poison". Hence, what a man desires in a woman differs from what another man desires.
Nevertheless, most Nigerian men desire all or a combination of the following in a lady.
Be neat: Always look clean and polished up.
Be humble: Regardless of your class or status, you need to "stoop to conquer" your man. Ego is a big red flag to most Nigerian men.
Dress nicely: You don't necessary need to dress up all "salty", unless you want to be tagged a "sex object".
Be bold and initiate discussions when needed: At times, you need to initiate discussions to ginger up some Nigerian men, especially the timid ones.
Be a good cook: Some people believe that "the passage to a man's heart is via his stomach" – they are not wrong! Culinary skill is one of the key attributes of a so-called "wife material", especially in Africa.
What to Expect When Dating a Nigerian Man
Unlike women, men are actually straightforward beings, requiring only understanding and where necessary, your support.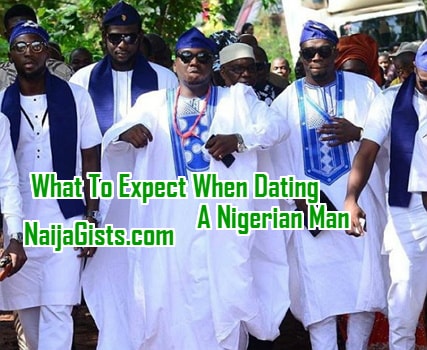 Below is an outline of what you can expect if you are dating a Nigerian man:
Submission: A typical Nigerian man expects you to submit to his will, without question.
Respect: He demands respect from you.
Good Sex: A typical Nigerian man expects you to provide him with sexual satisfaction.
Understanding & Loyalty: Well, if you want to stay with a typical alpha male, you need to understand him and show unwavering loyalty.
Provision: If you do your duties well, a Nigerian man would provide for your needs (if he is capable).
Good Food: A typical Nigerian man expects his partner to prepare him good food (especially traditional food) every now and then.
There you have it!!!.
Feel free to leave your comments and let us know what you think about our compilation.