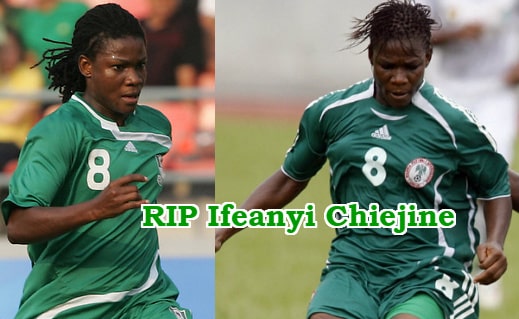 Former Super Falcons Captain Ifeanyi Stephanie Chiejine Is Dead
The former captain of Nigeria's female under 19 team, The Falconets has died.
Ifeanyi Chiejine who scored 15 goals for Nigeria in over 61 matches died of Malaria fever last night.
According to her friends, she walked to the hospital by herself around 8pm last night where she was given injection.
Sadly, she died about 2 hours later.
Ifeanyi who made history as the youngest player ever at the Women's World Cup in 1999 passed on exactly 10:09pm on Wednesday the 21st of August 2019 at a private hospital on the island.
She was aged 36.
May her soul rest in peace.