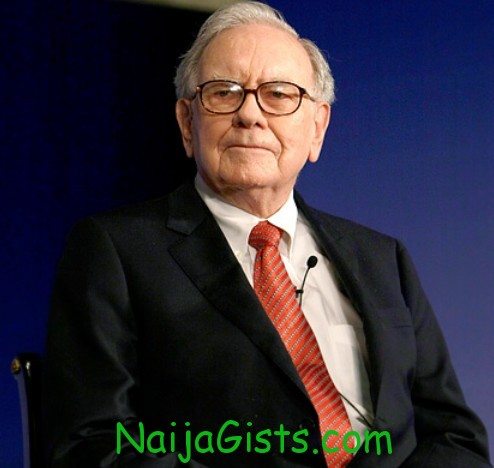 April 19, 2012 – Warren Buffett Diagnosed With Prostate Cancer
Popular American business man, philanthropist, Warren Buffett has been diagnosed with stage one prostate cancer. naijagists.com
81-year old Warren Edward Buffett assures family and well wishers he's in good health condition.
Below is what he told Wall Street Journal in a statement:
"I have been diagnosed with stage 1 prostate Cancer but I feel great as if I were in my normal excellent health. My energy level is 100 percent. My doctors and I have decided on a two-month treatment of daily radiation to begin in mid-July. No Incidence of Cancer Elsewhere in Body."
We wish him good health.