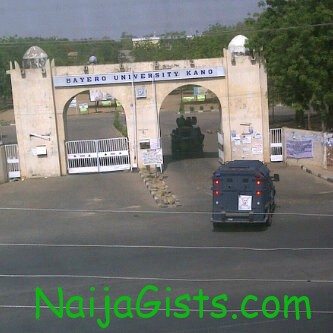 April 30, 2012 – Western Education Is Sin: Boko Haram Kills 2 Professors In Bayero
Two University professors were among the casualties of Bayero University Bomb blast which happened early Sunday morning.
They died during a multiple blasts that rocked St Stephen Catholic Chaplain, Bayero University, Kano suspected to be perpetrated by the dreaded Boko Haram sect.
The murdered professors are;
Professor Ayodele – Chemistry Department
Professor Andrew Leo – Library Department.
The above lecturers were part of the worshippers attacked at Theatre Two near Sport Complex, old Campus of the institution.
An eyewitness said those who survived the blasts ran into a ring of fire coming out of unknown gunmen that had taken position round the church building.
When will these senseless killing stop in Nigeria?
Arise oh Lord let Boko Haram be scattered!