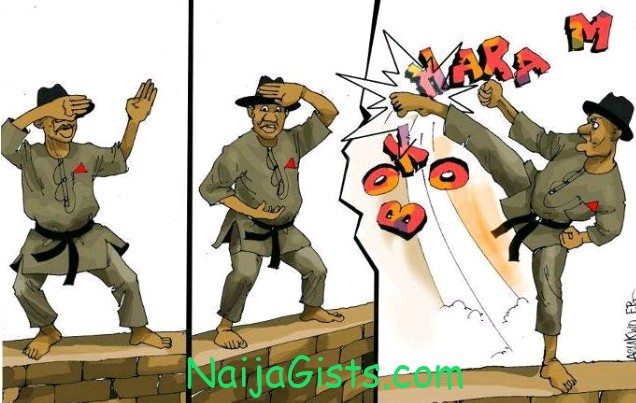 Sept 8, 2012 – 7 Boko Haram Members Killed In Fierce Gun-Battle
At least 7 suspected Boko Haram members were killed on Friday in an intense gun fight with Nigerian soldiers in Maiduguri. naijagists.com
A military spokesman confirmed the incident today.
"A group of gunmen suspected to be Boko Haram terrorists opened fire on a military checkpoint where soldiers were conducting a cordon-and-search operation," Lieutenant Colonel Sagir Musa said of the incident.
"The soldiers responded with gunfire, leading to a shootout. Seven gunmen were killed in the fire exchange and 13 others were arrested while the rest fled. No casualty was recorded on the part of the soldiers."
In a new wave of attack, Boko Haram has destroyed over 12 telecommunication masts for various service providers in northern Nigeria.