Political News
Buhari Has Done Enough To Secure 2nd Term In Office – APC Stalwart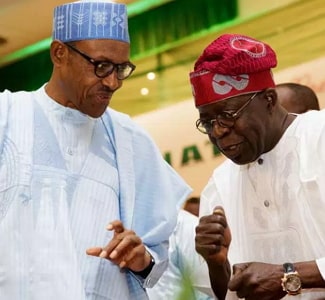 Buhari Has Done Enough To Secure 2nd Term In Office – APC Stalwart
Former All Progressives Congress (APC) governorship aspirant in Ekiti State, Dr. Adebayo Orire, has predicted a landslide victory for President Muhammadu Buhari in the February 16 presidential election.

The party stalwart declared that Buhari will secure an overwhelming victory that will finally retire the People's Democratic Party (PDP) candidate, Alhaji Atiku Abubakar from politics.

Orire, in an exclusive interview with The Nation in Ado-Ekiti on Wednesday, said the margin of Buhari's victory in the forthcoming poll will be wider than that of 2015.

He said Buhari has done enough to secure a second term in office to consolidate the achievements recorded since 2015.

Orire, former Chairman of Ekiti State Hospitals Management Board, said Nigeria needs Buhari to continue the anti-corruption fight and integrity in governance.

The PDP, he explained, must not be allowed to come back to power and "infect the system with the virus of corruption and bad governance."

According to him, Nigerians don't want a return to the alleged misrule of the PDP having tasted good governance offered by the Buhari Presidency.

The APC chieftain said Buhari has fulfilled his promise of fighting corruption, reviving economy and tackling insurgency.
The Coordinator of the Orire Support Group for Buhari and Osinbajo said Atiku is no match for Buhari in terms of integrity and acceptability.
The medical doctor-turned politician said all indices point in the direction of an overwhelming victory for the President.
Orire noted that the social investment programmes of the Buhari Administration has improved the standard of living of the people at the grassroots and lifted the from poverty.
He identified the social investment programmes to include Trader Moni, Market Moni, School Feeding Programme, Conditional Cash Transfer to the poor, NPower for the Youth, Anchor Borrowers Scheme for farmers, among others.
Orire said Buhari has judiciously used the nation's funds judiciously to the benefits of the ordinary Nigerians "instead of sharing the money among the elite that characterized the PDP regime."
He urged the people of Ekiti State to vote massively for all APC candidates at the general elections for the party to achieve synergy in governance.
Orire called on the party faithful in Ekiti to go to all nooks and crannies to sell Buhari to the electorate in the grassroots ahead of the general elections.