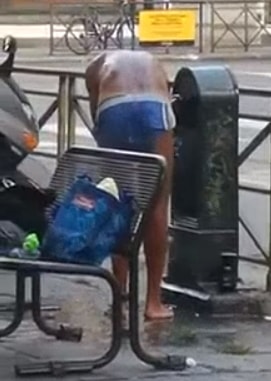 Check out the viral video of an African migrant caught taking his shower by the road side in Italy.
According to an Italian who shared the video online, the man who didn't mind the presence of passersby or motorists was seen washing his whole body in the early hours of the morning.
An Italian man who took the video, uploaded it online few days ago to ask whether this is normal.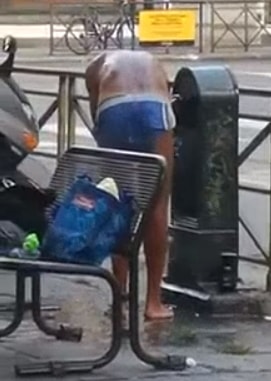 The unidentified migrant from Africa has become a subject of mockery online with many commentators making unkind comments about Africa.
So sad!!! Africans have now become subject of criticism every where. God save Africa!.