Political News
Martin Luther King Daughter Says Father Doesn't Call People Illegal Aliens & Can Never Be Proud Of Donald Trump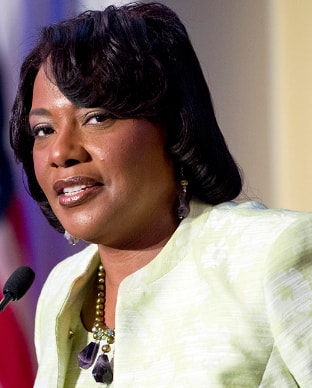 Martin Luther King Daughter Says Father Doesn't Call People Illegal Aliens & Can Never Be Proud Of Donald Trump
The daughter of Martin Luther King has turned down a claim that the major icon of the U.S. civil rights movements would have been "proud of" Donald Trump.
In a series of tweets, King's daughter, Bernice King rejected Steve Bannon's claim that King would be proud of Trump's policies. Bannon "has dangerously and erroneously co-opted my father's name, work and words," Bernice wrote.
The assertion "wholly ignores Daddy's commitment to people of all races, nationalities, etc. being treated with dignity and respect," she wrote.
Steve Bannon, Trump's former chief strategist, said Wednesday on BBC News night program that "if you look at the policies of Donald Trump, anybody would be proud of him, of what he's done for the black and Hispanic community for jobs."
He told BBC that King would have approved of the president's anti-immigration policies as they stop "illegal alien labor forces" from competing with black Americans for jobs everyday.
However, Bernice said the claim has ignored many of King's values, and her father would be "extremely disturbed" by recent events. "My father's concerns were not sectional, but global. He was an activist for the civil rights of Black people in America, but he was also an activist for human rights," she tweeted.
"Furthermore, he would have not refer to people as 'illegal aliens.' The term is degrading and does not reflect to his belief, that we are all a part of the human family," she added.
Bannon was chief executive of the Trump campaign in its final three months during the 2016 U.S. elections. He became the chief strategist after Trump took office in January 2017 and left the White House in August.
NAN