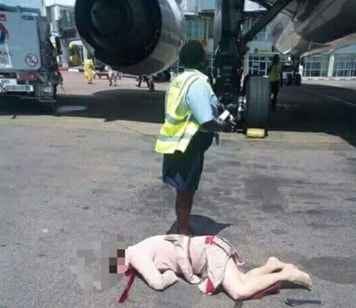 Air Hostess Fighting With Colleagues Falls Out Of Plane's Emergency Exit Door At Entebbe Airport Near Kampala In Uganda 
A staff of Emirates Airline was seriously injured yesterday when she fell off from an aircraft emergency exit door in Uganda yesterday.
The unidentified Air Hostess reportedly slipped and fell while she was preparing to welcome passengers entering a Boeing 777 aircraft at Entebbe Int'l Airport near Kampala, the capital of Uganda yesterday.
The air hostess who sustained serious injury is being treated at an hospital in Kampala.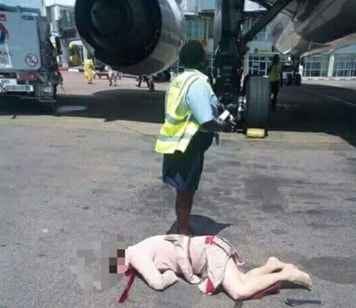 However, conflicting reports revealed that she was pushed off the door way.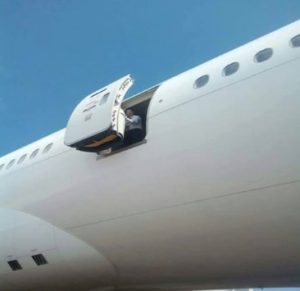 According to eyewitnesses, the injured hostess was arguing with her colleagues as they boarded the plane and moments later she was seen holding a glass bottle under her chin before she suddenly fell from the emergency exit door.