Political News
Photos: Protests In London UK As Donald Trump Meets Queen Elizabeth
Despite protests that have sparked across the United Kingdom, US President Donald Trump and Queen Elizabeth have finally met.
US First Lady Melania Trump and the Head of State met with the Queen at Windsor Castle today after a year of decision making.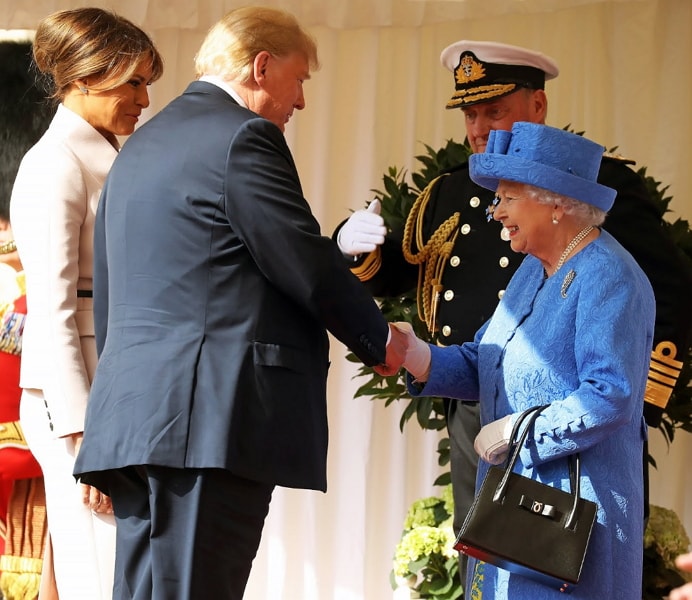 The Trumps were welcomed at the Quadrangle of the castle, where a Guard of Honor gave a royal salute and the U.S. national anthem was played. The Queen and President Trump inspected the Guard of Honor before watching the military march. The president and first lady then joined the Queen inside the castle for afternoon tea. 
Sadly, the rest of the country was not ready to welcome the controversial President.
Just 32 kilometers from Windsor Castle, thousands of Britons took to the streets of London to protest his visit.
The protests were labeled as "The Stop Trump March."

However, Donald Trump who seems unmoved about the protest posed for a picture in Winston Churchill's chair