Jan 7, 2012 – Ailing Nick Cannon Airlifted To LA Hospital
The present of America's Got Talent Tv show, Nick Cannon, who was reported diagnosed with kidney failure has been airlifted from his hospital bed in Aspen, Colorado to a Los Angeles hospital for further treatment.
The 31 year-old father of two, who was diagnosed with "mild" kidney failure is said to be in high spirits, and broke the news to his followers via a tweet:
Later in the day, Nick tweeted a picture of him getting a haircut with the caption getting back to business.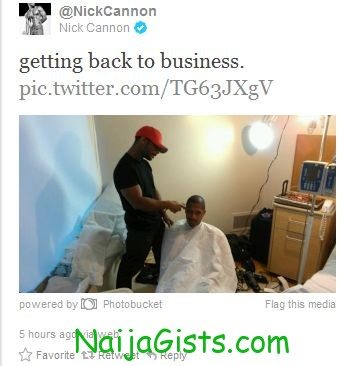 Get well soon Nick.