Sport News
Nigerians Drag 'Big Baby' Jarrell Miller For Attacking Anthony Joshua During New York Press Conference
Nigerians Drag 'Big Baby' Jarrell Miller For Attacking Anthony Joshua During New York Press Conference
British Nigerian boxing champ Anthony Joshua was put under intense pressure yesterday when his next opponent, American boxer Jarrell Miller attacked him during a press conference in New York .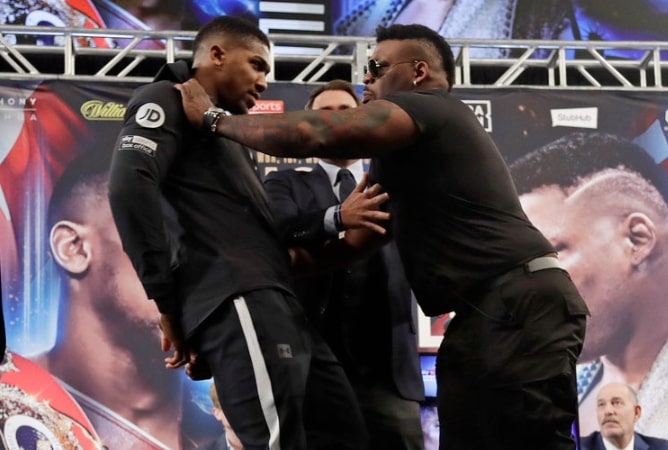 The meeting didn't end well as angry Miller showed signs of violence before security kept him away from Joshua who kept his cool.
Watch the short confrontational video below
Jarrell Miller's action got most Nigerians and fans of Anthony Joshua worldwide angry.
Here is how some Nigerians dragged Miller on the social media yesterday.
Jarrell Miller may experience the anger of the 'gods' on June 1st at Madison Square Garden, Manhattan, New York  as  the undefeated Heavyweight Champion (Joshua) puts his belt on the line.
Make we dey watch.