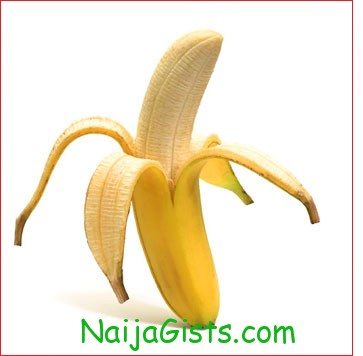 Dec 13, 2011 – Muslim Cleric Bans Wome From Touching Bananas Because They Resemble Male Penis
According to media reports currently circulating, an unidentified Muslim cleric in Europe has issued a ban on women touching fruits and vegetables such as bananas, cucumbers, carrots and zucchinis because they "resemble the male penis." naijagists.com
According to the Egyptian news website Bikya Masr, the cleric, whose diktat was featured in an article on a religion website, el -Senousa said that "if women wish to eat these food items, a third party, preferably a male related to them such as their father or husband should cut the items into small pieces and serve" it to them.
According to the Times of India, liberal Muslims are fairly enraged and embarrassed by the reports. As TOI points out, "repression of women in ultra-conservative Islamic societies has been an intense subject of debate throughout the world."
The cleric's alleged words come after a "scholarly" report by the Majlis al-Ifta al-Aala, Saudi Arabia's highest Islamic council, warned that if women in Saudi Arabia were allowed to drive, there would be no more virgins in the country because driving may lead to a "surge in prostitution, pornography, homosexuality and divorce."
Nothing in the world is more dangerous than sincere ignorance and conscientious stupidity. – Martin Luther King Jr.