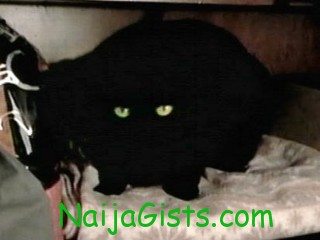 Tommaso
Dec 13, 2011 – World's 3rd Richest Pet (Cat ) Inherits $13 Million From Owner
Wonders they say shall never end in this world o. A woman by the name of Maria Assunta found a 4-year-old stray cat "Tommaso" that she rescued from the streets of Rome.
14 days ago, Maria passed away at age 94 and willed all her cash and properties totaling $13 Million to the cat. naijagists.com
The inheritance includes cash and properties in Rome, Milan and a land in Calabria. The widow had no children and wanted to ensure the cat was cared for when she died. A nurse by the name of Stefania took care of her while she was alive and she expects the nurse to continue to care for the cat.
As you guessed, the lawyers have gotten several requests to adopt the cat. "We have gotten lots of email messages from candidates who wanted to adopt the little Tommasino," the cat's lawyer told ABC News.
Tommaso is now placed as No.3 on the list of wealthy pets, behind Kalu the chimp, whose owner left him $80 million dollars, and top dog Gunther IV, a German shepherd who inherited $372 million dollars from his father,  Gunther III,  the beloved companion of an eccentric German countess.
What's up with all these rich folks self. Isn't it insane to will properties to an animal when there are thousands of human being suffering everyday. God dey ooooooo