Borno State News
Photos: Nigerian Soldier Killed By Boko Haram In Maiduguri Borno..RIP David Egunbiyi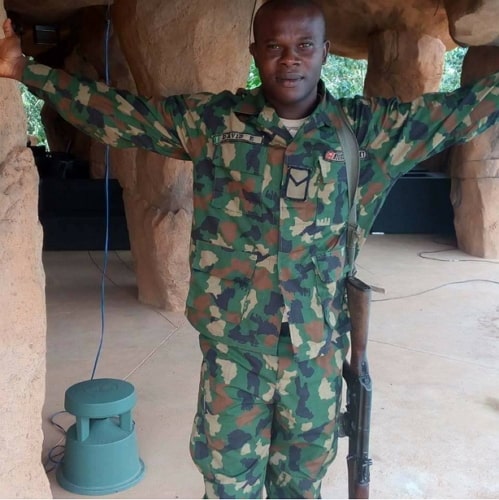 5 insurgents were neutralized on Sunday after an ambush attack on the Nigerian troops carrying out a military patrol operation in the area.
The troops managed to overcome the insurgents after a serious exchange of fire that led to the death of a gallant officer identified as David Babalola Egunbiyi.
The 32-year-old officer is said to be the first son of his family and a married father of twin boys.
His dad, Peter Egunbiyi was a retired DPO in Ondo State.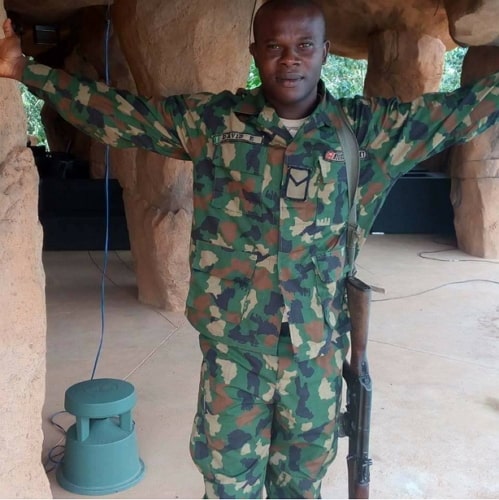 May his soul rest in peace.