Sport News
Shiva Star Nzigou Confession Video: Gay Gabonese Footballer Says Mother Was Used As Sacrifice For Him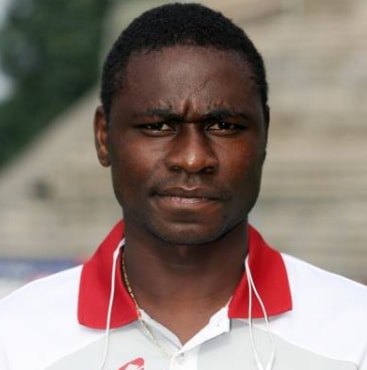 Shiva Star Nzigou Confession Video: Gay Gabonese Footballer Says Mother Was Used As Sacrifice For Him
 Shiva N'Zigou, a popular Gabonese footballer,, who played for Nantes between 2001 and 2005 has made shocking revelations about engaging in an incestual relationship with his aunt and sister.

And in an amazing confessional given at a church in his homeland, the former Gabon international also claims he lied about his age and had sexual relations with his aunt and his sister.

The video sees him claiming that he is actually 39-years-old, five years older than the age mentioned in his birth certificates. Shiva stated that his parents have actually changed the date of birth in his birth certificate.

According to N'Zigou, his father murdered his mother in a ritual killing so that his son could keep all the money he earned from football to himself.

In the video, N'Zigou then goes on to reveal some shocking details about his personal life. "I had sexual relations with my aunt," he says.

These relations happened again with my sister. I slept with my sister. I slept with a man. And I had another long-term relationship also with a man."

Shiva played for multiple football clubs, including French FC Nantes, and rounded off his career in 2016. The player partook in 24 matches as part of the national Gabonese squad from 2000 to 2008, netting five goals.

Shiva is said to be the youngest player in the African Cup championship, reportedly making his debut at the age of 16.
The confession video uploaded online this week has gone viral.
He spoke French in the video.