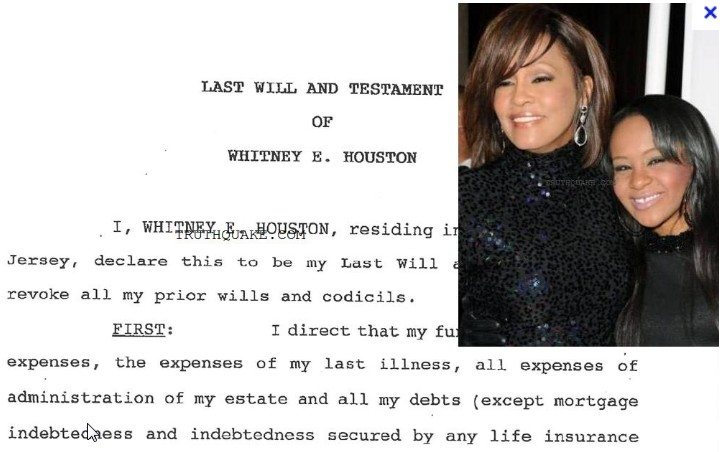 March 8, 2012 – Whitney Houston's Will Revealed; Bobby Brown Gets Nothing
The 19-page document titled "Last Will and Testament Of Whitney E Houston" has been released in Atlanta, GA where it was initially filed. naijagists.com
According to Whitney Houston's will, her daughter, Bobbi Kristina is to get everything she owns.
Everything except the money will be placed in a trust until Bobbi (19) turns 21.
The 19-page document was released on Wednesday in Atlanta, Georgia where it was filed, and here are the details: Houston's daughter, Bobbi Kristina gets
She gets more money when she turns 25 and the rest when she is 30. Houston's beloved mom Cissy is the executor; her brother and sister-in-law are the trustees. Houston first drafted the Will in 1993 and amended the will in April 2000 when she was still married to Bobby Brown. Brown is mentioned in the Will but get's nothing. The will also states if Bobbi Kristina had died before Whitney, her ex, Bobby Brown, her mother Cissy and other relatives would share the assets.
I see potential dates running Bobbi's way soon. With all that inheritance, she is one lucky gal! Hope she makes the best use of it when the time comes.