Biographies
Biographies Of Top Nigerian Gospel Artists (Sinach, Nikki Olaoye, Lara George & More)
Popular Nigerian Female Gospel Artists & Their Biographies
Biographies Of 5 Top Gospel Artists, Singers In Nigeria (Nikki Olaoye, Lara George, Sinach & More)
Tope Alabi Biography
Tope Alabi is a prominent gospel Yoruba artist in Nigeria. She is a movie track composer and also an actress. She was born on the 27th of October 1970 to Pa Joseph and Madam Agnes Obayomi. She has over 350 movie tracks composition to her name, it is from this composition that she is said to make the bulk of her money.
Her first Album titled Ore ti o common was released in 2001. This set the stage for the release of several other albums some of which include: Iwe Eri (2003), Agbara re ni (2005), Agbara Olorun (2006), Angeli Mi (2007), Kokoro Igbala (2008), Kabiosi (2010) and host of others. The most recent album released in 2018 is titled Yes & Amen. She is known for her unique and melodious voice.  Her current net worth is about $300,000.
https://www.instagram.com/p/BsdbAGRDUHO/
Lara George Biography
Lara George was born and brought up in Lagos. She is a graduate of the University of Lagos with a bachelor's degree in Architecture. She was formerly a member of the disbanded Kush group made up of herself, T.Y Bello, Dapo Torimiro and Emem Ema. Her first album was released in 2008 and was called Forever in My Heart. Her single Ijoba Orun was an instant hit.
In 2011 she was awarded the Best African Female Gospel Artiste by the African Gospel Music Awards. She has a net worth of about $400,000. Her other album titles include: Lara George (2009), Higher- The Dansaki Album (2012), Nwantintin (2014), The Medley Album (2014) and A Slice of Heaven which was released in 2017.
Sinach's Biography
Osinachi kalu popularly known as Sinach is a remarkable worshipper, a song writer, singer and worship minister of the Believers love world also known a Christ Embassy.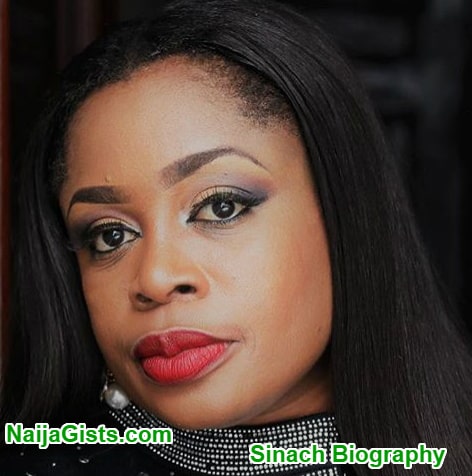 Sinach was born on the 30th of March 1973 and is a native of Ebonyi State. She is a graduate of University of Port Harcourt where she studied Physics. Currently she ministers to large crowds within and out of the country. Her music is being sung around the world and has been translated to other languages.
https://www.instagram.com/p/BsPOhQolqAr/
Sinach is globally famous for songs like: Way maker, great are you Lord, Precious Jesus, I stand Amazed, This is my Season, Jesus is Alive and many others.  She is a well known gospel singer of beautiful and inspiration music. Sinach has a net worth of about $420,000.
Nikki Laoye Biography
Oyenike Laoye-Oturu (Nikki Laoye) is a native of Osun State. She was born in Lagos on December 19th 1980. She is a Nigerian gospel singer, dancer, song writer and also a recording Artist. She has won several awards two of which include the Best Female Vocal Performance and the Best Female Artiste in an African Inspirational Music.
Her single Never Felt This Way Before shot her to stardom in 2006. She has performed with gospel artists like Cece Winans, Donnie McClurkin and Kirk Franklin. She is an internationally recognized musician as she is one of the few Nigerian musicians to be acknowledged by (BET) an American Entertainment Channel. Her net worth is presently around $450,000.
The Nigerian music industry be it gospel or secular acts are indeed making a head way not just no just locally but internationally as well.
---
Copyright © NaijaGists.com
All rights reserved. This material may not be reproduced, published, broadcast or redistributed in whole or in part without prior express written permission from NaijaGists.com. Contact: naijagistnews@gmail.com.