Biographies
Michael Boulos Biography & Net Worth: Tiffany Trump Nigerian Lebanese Boyfriend Age, Parents & Family History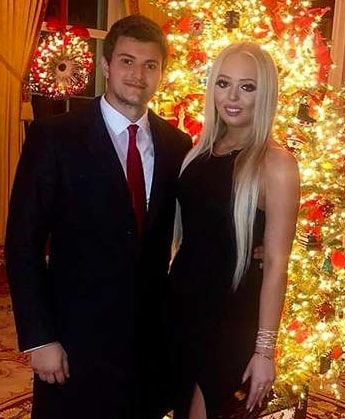 Michael Boulos Biography And Net Worth: Age Nigerian Parents & Family History (Tiffany Trump's Nigerian Lebanese Boyfriend)
The Trump family needs no introduction. Whenever the name is mentioned regardless of others who also bear that name, the first family which comes to mind is the family of Donald Trump the 45th president of the United States of America. The ancestors of the Trump can be traced back to Germany as they are known to have originated from Germany before eventually migrating to America. This family is not just famous because of the office of president of the United States which Donald trump holds; but first of all famous for the good business sense and wealth they possess.
[adinserter block="23″]
As can be seen the Trump family are well known for their active participation in the real-estate industry, as well as the entertainment business world and more recently politics. This family has a knack for making the news for a host of reasons a combination of negative and positive. Some will describe Donald Trump as a shrewd business man who is well and able to stand on his own and make an impact even without being the President of one of the world's greatest powers.
[adinserter block="20″]
He has definitely shown this on various occasions as his achievements since becoming president of the U.S have been quite impressive. Trump is said to have created: millions of employment opportunities thereby tackling unemployment in America on every level, a notable growth in the American economy, significant reduction of taxes, making healthcare much easier to afford, resumed the exportation of natural gas, secured funds which run into billions of dollars for the military.
https://www.instagram.com/p/BsOWOLWhGZG/
This and many more achievements have been credited to the Donald Trump administration in a short period of time meaning the best may just be yet to come. People may have problems with the way he gets things done but the bottom line is he does get it done and America as a nation can attest to this. Trump's immediate family goes about their personal lives how they see fit regardless of the opinion of the public.
Donald Trump is the father of five (5) children from three different women. From his first marriage to Ivana Marie Trump which ended in 1992, three children were produced: Donald Trump Jr., Ivanka Trump and Eric Trump. In 1993, he got married again to a TV personality Marla Maples whom he had a public affair with while still married to his first wife. This marriage produced his third child Tiffany Trump that same year, the marriage also ended in a divorce in 1999. Donald Trump and Melania Trump got married in 2005 and had Barron William Trump the following year (2006). Barron William is the youngest of Donald Trump's children. Trump has nine (9) grandchildren and still counting, five from Donald Jr., three from Ivanka Trump and one from Eric Trump.
Michael Boulos Dating Daughter Of President Trump, Tiffany Trump
Tiffany Ariana Trump is the second daughter and fourth child of the United States president Donald Trump. Born on October the 13th 1993, Tiffany is the only child of her mother Marla Maples the former wife of President Donald. She is said to be named after the acclaimed Tiffany and & Co. in New York. She was mostly raised in California by her mother whom she seems to have a very close relationship with as she describes her as her best friend.
Tiffany Trump attended view point school Calabasas, California. In 2016, she graduated from University of Pennsylvania with a Bachelor of Arts. She majored in sociology her focus being Law and society. She presently schools in Washington D.C attending the Georgetown Law School.
She contemplated a music career in 2011 after releasing a single called 'like a bird'. She is rather famous and has quite a number of followers on instagram, who are addicted to her posts of photographs with friends most of which are of the descent of famous individuals who are rich in wealth and history.
Compared to her older sister Ivanka, Tiffany lives a relatively quiet life. Her relationship with her father and older siblings has on occasion been quite tensed. They have been known to stay away from each other for long periods of time. There were also earlier reports of her older siblings Donald Jr. and Ivanka Trump trying to cut Tiffany out of her inheritance and this was confirmed on a radio show by Donald Trump himself, for now these siblings seem have reached a truce.
Her two years relationship with Ross mechanic came to an end at some point in 2017 when they quietly spilt up. The reasons for the break up are mostly based on speculations. However based on recent news which broke out; Tiffany Trump was spotted with a new boyfriend called Michael Boulos sometime in November 2018. The couple has apparently been dating longer than that but have kept it away from the media. Michael Boulos was born in Nigeria into a wealthy Lebanese family. Most of his family resides in Nigeria.
It is a well known fact that Donald Trump has little tolerance for quite a number of countries and its citizens; he has been known to use derogatory remarks in his description of these countries, one of such countries being Nigeria. His youngest daughters dating someone born in one of such country is sure to further put a strain on Tiffany's already strained relationship with her father. This news has caught the public eye and people are anxiously waiting to see how things turn out.
Michael Boulos Biography And Net Worth
Michael Boulos is a billionaire heir of Lebanese origin who was born in Lagos, Nigeria and is currently based in London. He is the son of a Lebanese business tycoon Massad Boulos and Lebanese mother Sarah Boulos. He started his education in Nigeria as he is recorded to have attended Elite International School, after which he relocated to London for his University education. Michael Boulos studied at City University London where he attained an M.Sc in Management Finance and Risk. He has been under the public radar up until recently when the media got wind of his relationship with Tiffany Trump; the youngest daughter of United States president Donald Trump.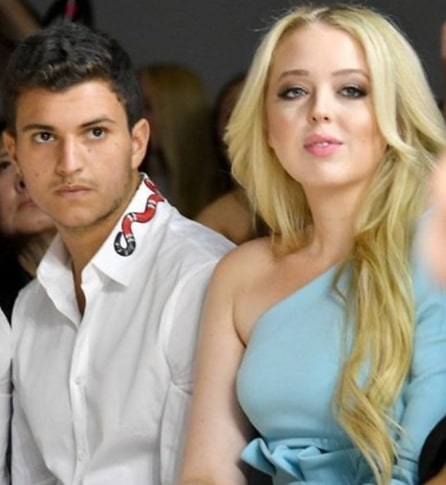 He is the heir to a multi-billion dollar company in Nigeria known as SCOA and the Boulos Enterprise which deals in locomotives. His family has been responsible for the supplying of motorcycles in Nigeria for quite a number of years. He has a brother who is into the music industry. Michael Boulos has been known to make appearances in celebrity parties and it was at one of such parties that he supposedly met Tiffany Trump.
All evidence points to the fact that Michael Boulos is a very private individual who hardly draws the attention of the media to himself, down to his instagram account, his activities on instagram are very controlled as he operates a private instagram account. His instagram handle is Michael Boulos (@michaelboulos). He frequently visits Nigeria as he considers it home.
Michael Boulos Parents And Family
Dr Massad F. Boulos and Sarah Boulos are the birth parents of Michael Boulos. Dr Massad Boulos and his wife are both of Lebanese origin although Sarah Boulos was born in Burkina Faso. They run a company known as SCOA Nigeria plc. This company was bought by Sarah Boulos Father whom Massad Boulos had earlier worked with for a considerable number years in the Fadoul Group Enterprise.
His experience in Business Management some would say adequately prepared him to run SCOA Nigeria plc efficiently. SCOA Nigerian Plc is a trade conglomerate located not just in Nigeria but in other African nations. Dr Massad reportedly joined SCOA Nigeria plc in 1996 as the Director of Operations he is presently the Chief Executive Officer and also the Managing director of the company. The company specializes in the construction and the sale of cars.
Sarah Boulos is a very religious woman; she became born again in the year 2000 and has been going strong since then. She is said to have felt the need to do more for the society and God therefore, she reportedly started the Society for the performing Arts in Nigeria. She is the founder of the Society for the Performing Arts in Nigeria (SPAN). This organization was founded in 2005 with the aim of elevating the standard of arts in Nigeria in its various forms. This organization has since grown and still stands strong till date.
It is rumored that Michael Boulos and Tiffany met up with the Trump family for Thanksgiving. Reports say he was well received and even considered intelligent by the first family despite Donald Trump's aversion for Michael Boulos birth country, supposedly the topic of Trumps dislike for several African nations never even came up.
Be it impressive business achievements or ear tingling scandal, the Trump family definitely brings each one to the table in equal magnitude. They are constantly in the spotlight and for the most part don't seem to mind. Tiffany Trump however, seems to be the most private of her family members this could probably be because unlike her siblings she wasn't raised in the spotlight.
---
Copyright © NaijaGists.com
All rights reserved. This material may not be reproduced, published, broadcast or redistributed in whole or in part without prior express written permission from NaijaGists.com. Contact: naijagistnews@gmail.com.