Biographies
Jason Njoku Biography & Net Worth: Interesting Life Story Of Iroko TV Boss.. How He Became A Success After Many Failures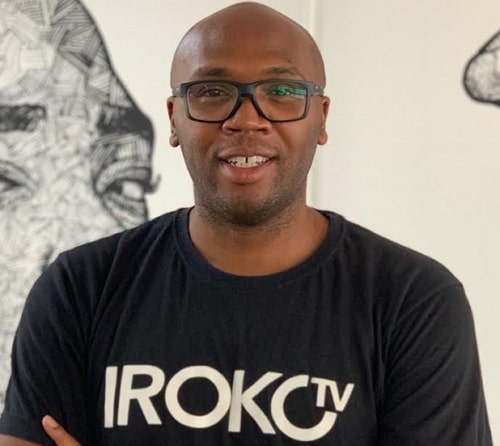 Jason Njoku Biography & Net Worth: Interesting Life Story Of Iroko TV Boss.. How He Became A Success After Many Failures
Jason Njoku is a well known African entrepreneur, investor, and film magnate, who was born on the 11th of December 1980 (38 years old), in London, Uk.
He was raised alongside his siblings in Deptford, South-East London, where his mum had a full-time job in the National Health Service.
He also had part of his education in London before coming to Nigeria at the age of 12.
At 15, he returned to London for college. After finishing his A levels in college, he secured a space for himself at the Manchester University, to study Chemistry.
Manchester University is a Russell group university in Manchester, England, United Kingdom. It is one of the best, and is the second largest university in the UK.
In 2004, he graduated with a second class upper division (2:1).
After graduation, he setup a publication named "Brash Magazine". He was able to manage this for only two years before it closed down.
Jason Njoku And Wife, Mary Remmy Njoku
Jason Njoku is happily married to Mary Remmy Njoku, a well know Nigerian actress and producer, who was born in 1985 (33 years old), and hails from Nsukka, Enugu state, Nigeria.
She started her acting career since 2003 and is still active today.

You can find her latest works in movies like "Thy Will Be Done" which she Produced alongside Obi Emelonye in 2015, and also the tv series Husbands of Lagos, which she produced.
You can also find others works by her like Royal Fathers, and lots more.
She has been very successful in the industry.
Jason and his wife Mary got married in 2012, and they have three children already (a boy, and two girls).
Jason Njoku And Kids
In July 2013, they gave birth to their first child (A boy they name Obinna).
In August 2015, they welcomed their second child, their first girl (they named her Annabel).

Recently in August 2017, they welcomed their third child which was again, a girl they named Nnenna.
Jason is very comfortable, happy and peaceful with his family.
Business Struggles
Before finding success, Jason ventured into several businesses, and executed many ideas that didn't turn out fruitful.
After the crash of his publication "Brash Magazine", he ventured into several other businesses, that ended up same way.
He created a blog network, but it was closed down because it didn't go as planned.
He even created a website design company, but it ended up same like the others.
Aside from these, he also tried other businesses that did not turn out fruitful.
After much business failure, he went back to stay with mum, and that was where he got the grand idea of creating a mainstream online movie streaming platform.
This idea came to him after he failed at 11 different business ventures.
According to him; "The West had Hulu and Netflix, Africa had nothing".
Irokotv is just like Netflix, and American media service provider, that was founded in 1997, by two partners; Reed Hastings and Marc Randolph, in California.
Netflix is also a subscription-based media streaming service that offers an online library of movies, TV series, and even more media contents.
When Jason saw Netflix, he realised that africa needed something similar so, he came up with the iRokotv concept.
Today, iRokotv is regarded as the Netflix of Africa.
During the early stages, he had to study the Nigerian Movie industry from afar, before actually coming down to Lagos, with financial help from his partner Bastian Gotter, who is also a graduate of Manchester University, and also co-owns iRoko partners with Jason.
Iroko Partners is the parent company of Irokotv, and others like iRokoking (an online music hub), and the YouTube Channel NollywoodLove are also subsidiaries of Iroko partners.
When Jason came down to Nigeria, he started buying online licenses from local producers in Nigeria, and started working from a two-bedroom apartment in Festac town, Lagos state, Nigeria.
He later signed a contract with YouTube in Germany and became an official partner of Nollywood.
After this deal, Jason and Bastian Gotter lauched the YouTube channel "NollywoodLove".
This channel got positively noticed by US-based venture capital financing company "Tiger Global", with credit to an article from Sarah Lacy who was a writer for Techcrunch (USA) then.
Techcrunch is an American publisher of the tech industry news.
It was founded by Archimedes Ventures in 2005, and it reports on tech businesses (Like that of iRokotv), analysis on new trends in technology, and new tech products.
The two partners who created this platform were Michael Arrington, and Keita Teare.
Their headquarter is located at Bay Area, United states of America.
The positive review from the Techcrunch worker got Jason and his partner positively noticed by Tiger Global, and it eventually secured he and his partner Bastian, the sum of $3million dollars from the venture capital finance company (Tiger Global) for investment, and they used this to actually setup the iRokotv during the end part of 2011.
This became a huge success, which enabled Jason and his partner Bastian to raise an additional $22million dollars from global Venture Capital financing companies like RISE Capital, and Investment AB Kinnevik.
They used this to build a catalogue of over 5,000 films for iRokotv, launched offices in major cities like London, New York and Lagos, and improved the company's technological structure.
They also made further financing investments summing up to about $40,000,000 million dollars.
Jason Njoku And Business Partner Bastian Gotter.
In 2013, Jason Njoku, Bastian Gotter (his partner), and Mary Remmy Njoku (his wife) created "Spark".
This is a $2,000,000 million dollar investment platform for Lagos-based internet start-ups.
They invested in eleven companies which included Hotels.ng, a hotel room booking platform in Nigeria which was launched in 2013 by Mark Essien.
Mark Essien is from Akwa Ibom state in Nigeria.
Hotels.ng reportedly has a list of over seven thousand hotels from over three hundred cities in the country (Nigeria).
During the startup phase, Hotels.ng got a start up fund of about $1.2million dollars from Omidyar Network (owned by Pierre Omidyar, who is the founder of eBay).
Spark first made an investment of $75,000 in Hotels.ng, and It made Mark Essien to setup a platform in Lagos.
Following the success, Spark made another investment of $150,000 dollars in Hotels.ng.
Aside from hotels.ng, Spark also invested in other companies like Drinks.ng, a drink distribution company that specializes in the distribution of cheap and authentic beverages all over the country.
This company was founded by Lanre Akinlagun, and is Nigeria's top e-commerce platform in the drinks category.
You can get both soft and alcoholic drinks from this platform.
They offer cheap and authentic beverages at affordable rates.
Other companies which Spark invested in were, Tolet.com.ng, a property and real estate online letting firm, Bus.com.ng, a bus ticket platform where users can get bus tickets online, Insured.ng, an online platform that helps you to compare insurance plans, Giddimint.com.ng, a fashion store, Christians.ng, a christian dating service, and a few other companies not mentioned here.
Along the line in 2015, four (4) of the eleven companies were dropped out, due to business failure.
In 2014, iRokotv ventured into international offline distribution and supplies Nollywood contents to airways like the British Airways, Emirates, United Airlines, South African Airways and Kenya Airways.
They also recently embedded a new funtionality that lets users download movies for offline viewing at any given time.
Furthermore in the bid to bringing more contents offline, iRokotv created iRoko play and iRoko plus in Startimes Africa.
iRoko has also signed content partnership contracts with Nollywood movies, Nollywood TV, Tigo and The Africa Channel.
Jason currently disclosed that the highest subscribers of iRokotv are from the USA, but he believes that Nigeria would surpass them soon.
He even went on to say that in business, he is influenced by the stories and books of successful entrepreneurs.
According to him, his wife is his major inspiration, and he gets thrilled at how she excels in her individual career, and still builds a great home at the same time.
Over the years, iRokotv has continued to grow better and better.
IRokotv in 2017, won the City People Movie Awards for Online Television with Best Movie Content.
They now have distribution deals with iTunes (a media library and mobile media management app created by Apple Inc), Dailymotion (a video hosting service that enables video sharing and more on it's platform), YouTube (the biggest video hub in the world today), Vimeo (another video platform like YouTube), and Amazon (an American e-commerce company that focuses on global audience).
IRoko also currently opened a new hub in Johannesburg in South Africa.
Jason Njoku Awards & Recognitions
Jason has been very creative in the business world, and is well recognized globally for that.
In the year 2012, he was recognized by Forbes as one of the Ten young African millionaires to watch.
After that, he was named the CNBC All Africa Business Awards Young Leader of the Year, West African Chapter.
He is also currently a member of the Fast company's top one thousand (Top 1000) list of Most Creative People in Business.
Jason Njoku on social media
Jason Njoku is active on social media. As you know, social media is a non-stop tool for connecting businesses,friends and families and at such, we do not expect the entrepreneur Jason, to be left out.
Twitter
You can follow Jason Njoku on twitter @jasonnjoku. He is active on this platform, and has about 38k followers.
Instagram
You can follow Jason on Instagram @jasonnjoku. He currently has about 29k followers on this platform, and the number just keeps growing, as everyone wants to learn from this creative enterpreneur.
Jason Njoku Net Worth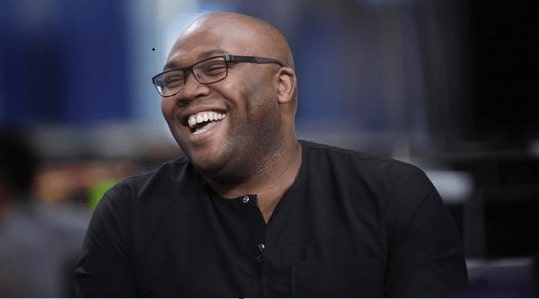 Jason Njoku is currently one of the top ten youngest billionaires in Nigeria, and has an estimated net worth of about $20,000,000 million dollars.
Watch this video of Jason Njoku narrating his business failures and success and be inspired.
He is a down to earth motivational speaker. He is so real….
I hope this inspires you.