Borno State News
Photos: Female Suicide Bomber Throws Suicide Vest In River On Sighting Troops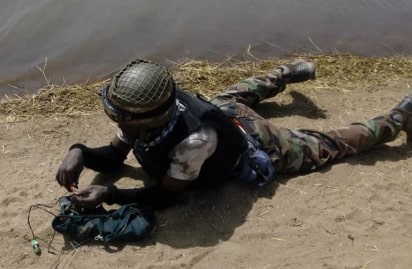 Photos: Female Suicide Bomber Throws Suicide Vest In River On Sighting Troops In Borno State
A female suicide bomber was caught in Konduga LGA of Borno state yesterday the 19th of December 2018.
In her confession, the suspect identified as Aisha Modu said she threw the vest in a river on sighting the vigilant troops of 222 Battalion.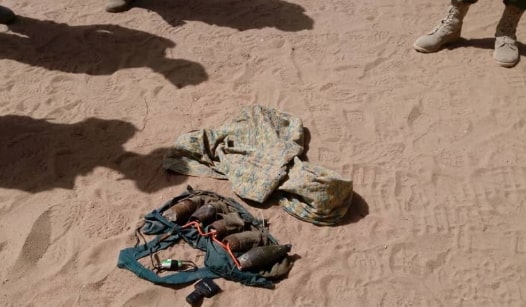 EOD experts mobilized to the scene managed to recover the device and detonate it successfully.