Akwa Ibom State News
Photos: 50 Iceland Cult Members Denounce Cultism, Surrender Weapons In Akwa Ibom State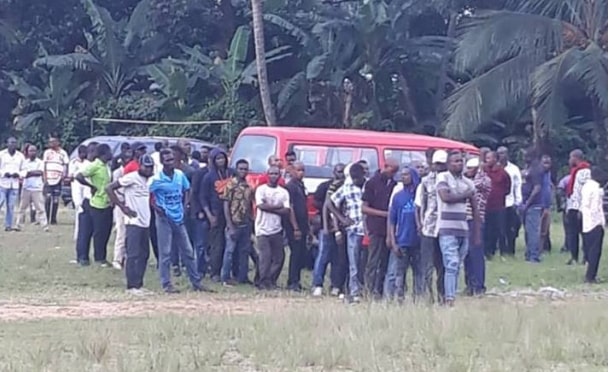 Iceland Cult Members Denounce Cultism, Surrender Weapons In Akwa Ibom State
In the early hours of today, some cultists terrorizing residents of Akwa Ibom state laid down their weapons after denouncing cultism.
According to local sources, about 50 members of the dreaded Iceland cult trooped out of their hideout in a bush in Etim Ekpo and Ukanafun LGA of the state and surrendered their weapons to authorities.
This is coming months after the state Governor, Emmanuel Udom signed a new order prohibiting Cultism and other Violent acts in the state.
See photos of some of the repentant cultists and the deadly weapons they surrendered below.