Akwa Ibom State News
Vikings Confraternity Cult Leader & Akwa Ibom State Most Wanted Kidnapper Arrested!!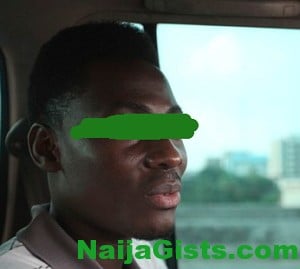 Vikings Confraternity Cult Leader & Akwa Ibom Most Wanted Kidnapper Arrested!!
The Police Commissioner for Akwa Ibom State Zaki Ahmed, in his chat with journalists yesterday, said on April 4, 2019, around 1am, the police stormed a kidnap hideout at Afaha Efiat village, in the Etinan LGA, and arrested one of the most wanted kidnap kingpins in the state, Edidiong Bill, alias Barrister.

He explained that during investigation, the suspect confessed to be the overall leader of the Vikings Confraternity cult in Etinan, adding that he was involved in several heinous crimes, including kidnappings and robberies within Etinan and Uyo areas.

"The suspect also confessed that sometime in 2017, he masterminded the kidnap of a lady at Akpan Essien Street, Uyo and kept her in an uncompleted building at Obio Eton in Uyo and collected a ransom of N4.5m before she regained her freedom.
"On April 4, policemen attached to Operation Purge, in the Etim Ekpo LGA, also arrested a notorious cult member, John Effiong."
During investigation, the suspect confessed his involvement in five armed robberies and also admitted that he was a member of the Iceland Confraternity cult," the CP added.
One of the suspects, Bill, who said he had once been jailed for kidnapping, blamed his father for his actions.
He said;
"I kidnapped three people and collected N4.5m from them; but I lost N3.8m of the money to my father."I blame my father because he did not train me well while I was growing up. But when I went to live with him after I had money, he stole part of the ransom from me and ran away with it."
Follow NaijaGists.com on Facebook and Twitter.