Biographies
Nadia Buari Biography & Net Worth: Family, Husband, Children & Things You Should Know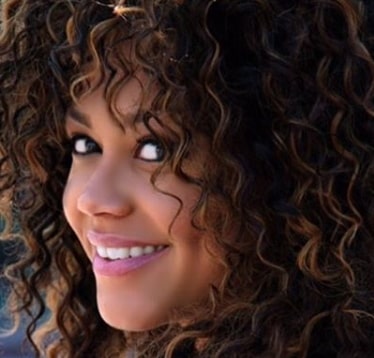 Nadia Buari Biography & Net Worth: Family, Husband, Children & Things You Should Know
Nadia Buari is a popular Ghanaian actress and one of the few Ghanaian movie stars who have made significant inputs to the Nigerian movie industry. She is arguably the most beautiful actress to have graced the big screen in both Ghollywood and Nollywood. For ardent Nollywood viewers/lovers, this woman needs no introduction.
However, there is so much mysteries and controversies surrounding the life of this beautiful actress. We bring you some interesting issues and discoveries about this woman. Read on to get a good picture of the life of this beautifully-crafted actress.
Nadia Buari Biography
The famous Ghanaian star actress was born on 21st November, 1982 in the Ghanaian city of Sekondi-Takoradi. She is biracial; born of a Ghanaian mother and a Lebanese father.
Nadia has always been highly ambitious about acting. She enrolled at the University of Ghana, to study Performing Arts and duly obtained her bachelors degree (BFA). While in the University, she was one of the most prominent and active individuals in drama and dance clubs on campus.
She made her first TV appearance in 2005, when she featured in a TV series, Games People Play, which was aired on Ghanaian national TV during this time. Her performance in the TV series won her a nomination for Best Actress of the Year.
Barely a year after her debut on the Ghanaian national TV, Nadia made her way into Ghollywood. She featured in a movie titled, Mummy's Daughter. She performed exceptionally well in the movie and subsequently got a much more important role in Beyonce: The President Daughter. She was the lead actress in the movie, where she featured as the main character. This movie turned out to be Nadia Buari's career-propeller in the Ghanaian movie industry.
She became an household name in Ghollywood and a couple of years later, she made her debut in Nollywood. She rose to prominence in the Nigerian movie arena, with her starring role alongside Nigerian screen diva, Omotola Jalade, in the movie titled, Beyonce & Rihanna (2008). She adopted the role of 'Rihanna', while Omotola Jalade adopted 'Beyonce'. Today, Nadia Buari is one of the household names in Nollywood.
Nadia Buari Net Worth
With respect to other top Ghanaian actors and actresses making waves in Nollywood, Nadia Buari doesn't have the profile of the likes of Majid Michel, Van Vicker and so on. However, she remains one of the most sought-after and highest paid Ghanaian movie stars in Nollywood.
It has also been widely reported that, the Ghanaian actress has a host of successful businesses, which include a real estate firm, a Security company, a  diaper manufacturing firm and a movie production line. She has proven herself to be an astute businesswoman.
Hence, with regards to Nadia Buari's thriving businesses and acting career, she has an estimated net worth of $800,000 (approximately 300 million naira).
Nadia Buari Husband
The Ghanaian actress is, reportedly, married to a white man, whose identity is yet to be revealed. The star actress made a shocking revelation a while back when she admitted that, she has been with her husband and father of her kids for a decade. This came as a surprise to many, as only few years ago, she was heavily involved in a relationship with Nigerian actor, Jim Iyke. The mystery behind the identity of this white husband of Nadia remains unsolved till today.
Nadia Buari Children
The Ghanaian actress, reportedly, has four children with her mystery husband. She recently made the revelation, to the astonishment of many people. She made the revelation on Fathers Day celebration, earlier this year on July 17, 2018.
The actress revealed that, she had her first children (a set of twins) three years ago in 2015. She gave birth to the third child in February, 2017, while the fourth and last child arrived in January 2018.
The interesting thing about the birth of her babies is the secrecy, in which it was concealed from the general public. This is in addition to the mystery surrounding the identity of the father of her kids.
Nadia Buari Twins and Husband
Nadia Buari is a proud mother of a set of twins. She gave birth to the twins in 2015. The controversy that trailed the arrival of the twins centred around the identity of their father. The famous actress around this time was, reportedly, in a relationship with Nigerian actor, Jim Iyke. Nadia Buari, however, admitted that, Jim Iyke is not the father of her kids. It was at this point, that she revealed the mysterious whiteman as her husband and father of her twins.
Nadia Buari Movies
Nadia Buari has been an household name in both Ghollywood and Nollywood for over ten years. She has featured in over fifty (50) Nollywood and Ghollywood movies, over the stretch of her 13-year career (2005 – 2018).
Below is a compilation, highlighting some of her top movie features.
Set Apart (2018)
The Ghanaian Sisters (2018)
Wife Of A Rich Man (2018)
Love Dillema (2017)
American Driver (2017)
Dark Secret (2016)
No More Love (2016)
The Game Plan (2015)
Heart Broken (2015)
One More Night (2014)
The Diary of Imogen Brown (2013)
Secret Burden (2013)
Single & Married (2012)
Heroes To Zeroes (2012)
Crazy Scandal (2011)
Who Owns The City (2011)
Holding Hope (2010)
Trinity (2010)
Behind A Smile (2009)
Sin Of The Soul (2009)
Beauty & The Beast (2008)
Beyonce & Rihanna (2008)
Hidden Treasure (2008)
Beyonce: The President's Daughter (2006)
Mummy's Daughter (2006)
Games People Play (2005 TV series)